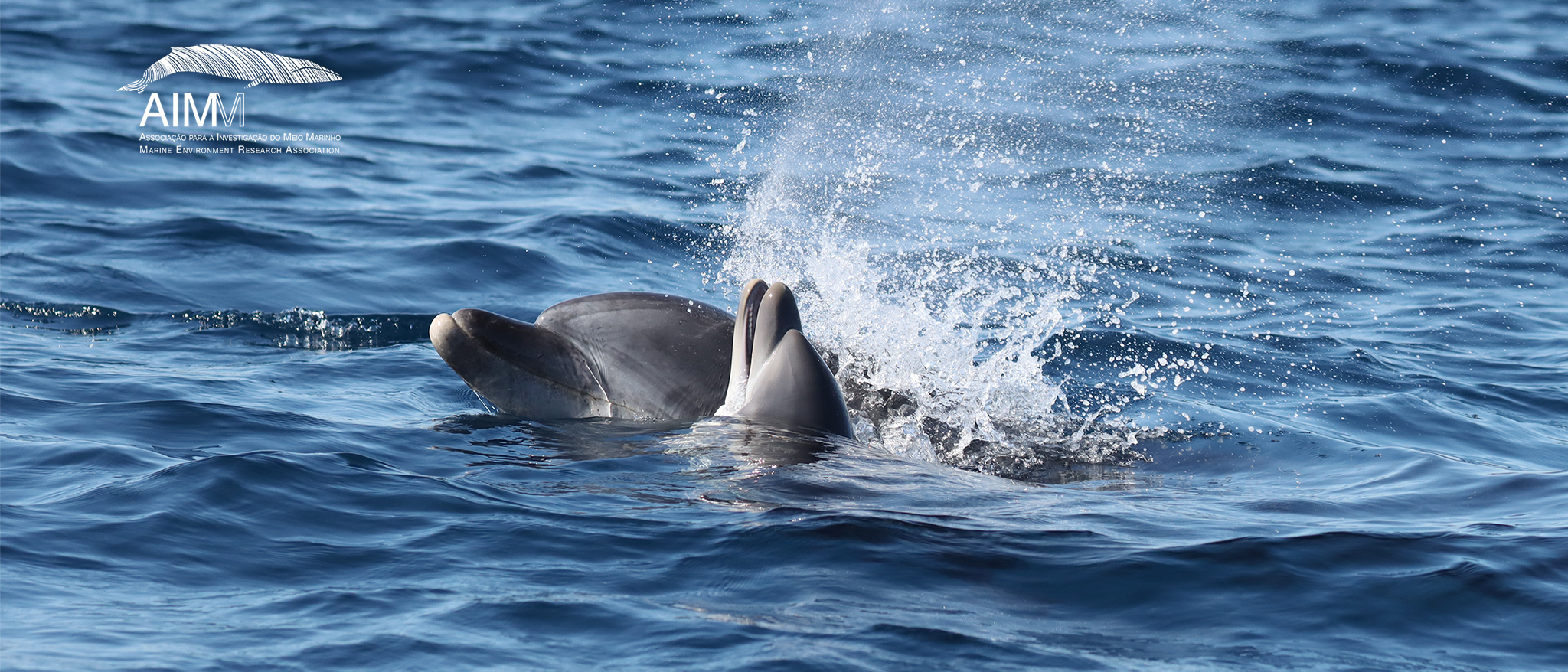 Já podes ler o nosso artigo sobre o avistamento onde observámos comportamento epimelético em golfinhos-roazes na costa sul de Portugal.
Castro, J., Oliveira, J. M., Estrela, G., Cid, A. And Quirin, A.
Epimeletic Behavior in Bottlenose Dolphins (Tursiops truncatus) in the South of Portugal: Underwater and Aerial Perspectives. Aquatic Mammals 48, 6 (2022). https://doi.org/10.1578/AM.48.6.2022.646
Várias espécies de cetáceos são conhecidas por se envolverem em comportamento epimelético (de cuidado) em relação a membros da mesma espécie feridos ou em aflição. A 11 de novembro de 2021, foi realizada uma saída de campo pela equipa de investigação da Associação para a Investigação do Meio Marinho (AIMM) ao largo da costa sul de Portugal continental. Durante um avistamento, um golfinho adulto foi observado a transportar uma cria morta. O comportamento do indivíduo e do grupo foi monitorizado continuamente durante o avistamento, usando câmeras digitais, câmera subaquática e um drone.
Podes consultar o artigo sobre comportamento epimelético em golfinhos-roazes do sul de Portugal.