Our Team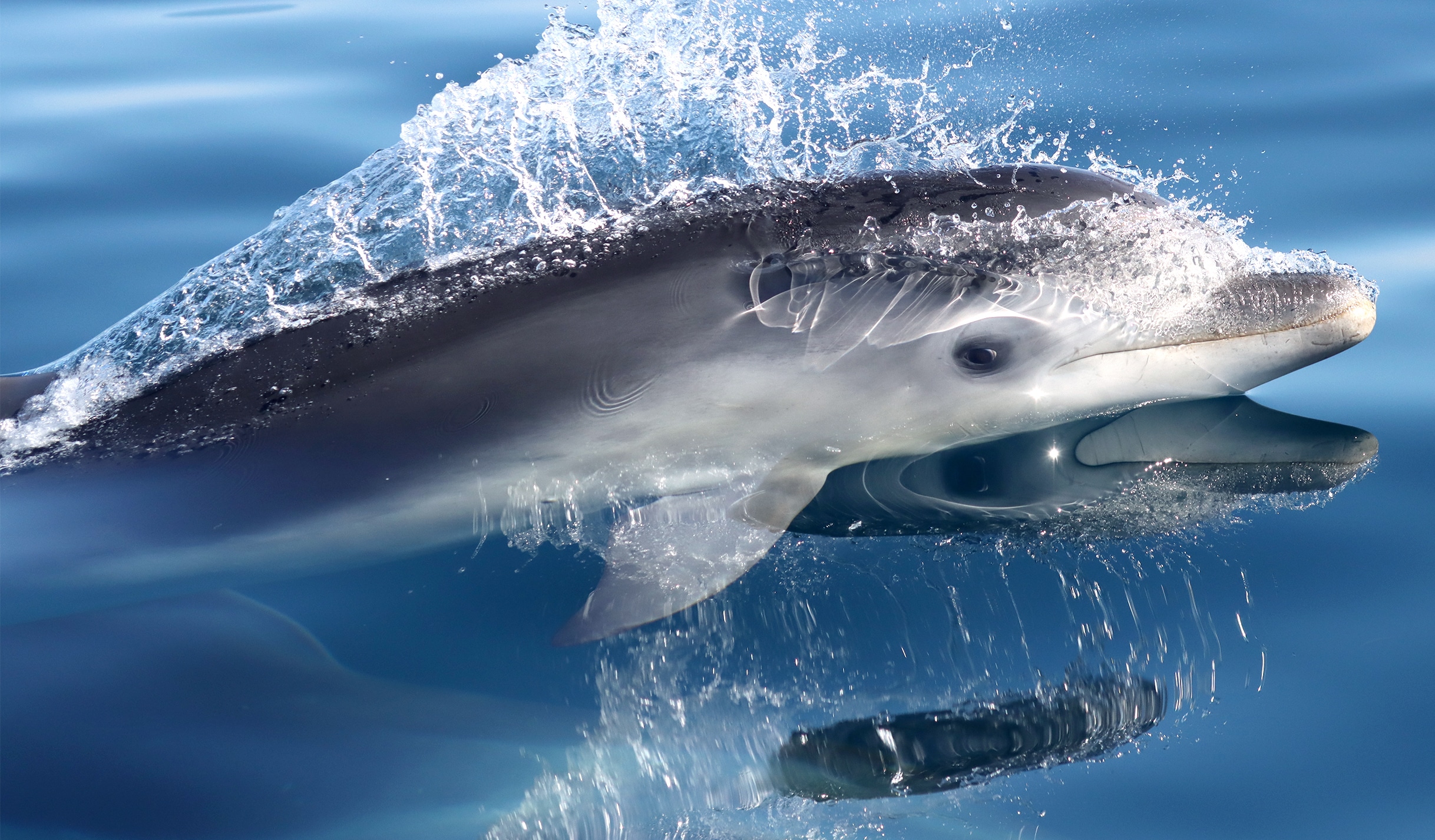 We are a small and multi-disciplinary team based in Albufeira, Portugal.
Researchers, biologists, designers, educators, volunteers and everything in between, no matter our background and skillset, we all share a common goal: the conservation of our marine environment. Together, we believe that we can make a positive difference in the conservation of the ocean.
Members
They are the core team members of AIMM. Thanks to their involvement and dedication, AIMM continues to exist through more and more expeditions, publications and the research and conservation efforts.
Joana Castro
Founder and Researcher
Joana holds a PhD in Biology from the University of Lisbon and her area of expertise focuses on the social organization and behaviour of dolphins. Joana has been working with marine mammals and environmental education for more than two decades and is the founder and executive director of AIMM. She is currently developing and involved in several studies regarding the biology, ecology and conservation of marine mammals in the south coast of Portugal. Joana has participated in several cetacean research projects, in the Pacific and Atlantic Oceans and worked as a marine mammal consultant and educator for various whale watching companies, zoos, aquariums, universities, private environmental companies and governmental organisations around the world.
Read more
André Cid
Operations Manager
André is a Marine Biologist from the University of Lisbon, with a Master degree in Fisheries and Aquaculture. André has been working with marine mammals for 10 years. He has been with AIMM since its foundation but only in 2015 officially joined the organisation as one of the main researchers. André is responsible for the boat surveys, implementation of methodologies, acoustic operations and AIMM's Dolphin Research Internship programme.
Alicia Quirin
Researcher
After completing her MSc in Marine Conservation at the University of Aberdeen in Scotland, Alicia joined AIMM as a Research Assistant. She has been part of the team ever since and is involved in different research projects of AIMM. Currently she is working on the photo identification of orcas seen in the Algarve while also being part of the team as a Researcher. Over the past six years Alicia acquired a vast experience in the field of marine and biological sciences, particularly working with marine mammals.
Read more
Guilherme Estrela
Researcher
Guilherme is a naturalist and wildlife enthusiast who has been working with marine mammals for over a decade. In 2013 he enrolled in a marine biology degree at the University of Algarve, and in 2015 he joined AIMM. Guilherme opted to place his studies on hold in order to pursue field work opportunities and has since worked in several countries while collaborating on multiple research projects. He is currently a Researcher and skipper at AIMM, and is interested in cetacean ecology and ethology, as well as ornithology.
Read more
Inês Silva
Communications Manager
Inês is a Graphic Designer with over five years of experience in digital and print design. She graduated in Design from IADE – Creative University and has a Post-Graduate Course in Editorial Design from ESTAL. Having a passion for illustration led her to the opportunity to edit and illustrate a children's learning book about the World of Cork. Later, feeling the need to learn more about the ever-evolving area of coding, she obtained a Technological Specialisation Course in web design software. She considers herself a resilient person, not giving up in the face of difficulties, whether it's in her daily life, or at work.
Read more
Miguel Martins
Researcher
Miguel is a Master thesis student and a scientific illustrator who focus most of his work on marine wildlife. Having worked in conservation projects such as the Iberian Wolf Census and the Stopfinning initiative, he has been a part of the team since 2021 after completing AIMM's Dolphin Research Internship as an intern. His interests are mainly cetacean ecological patterns and to showcase marine mammals to the world with his illustrations.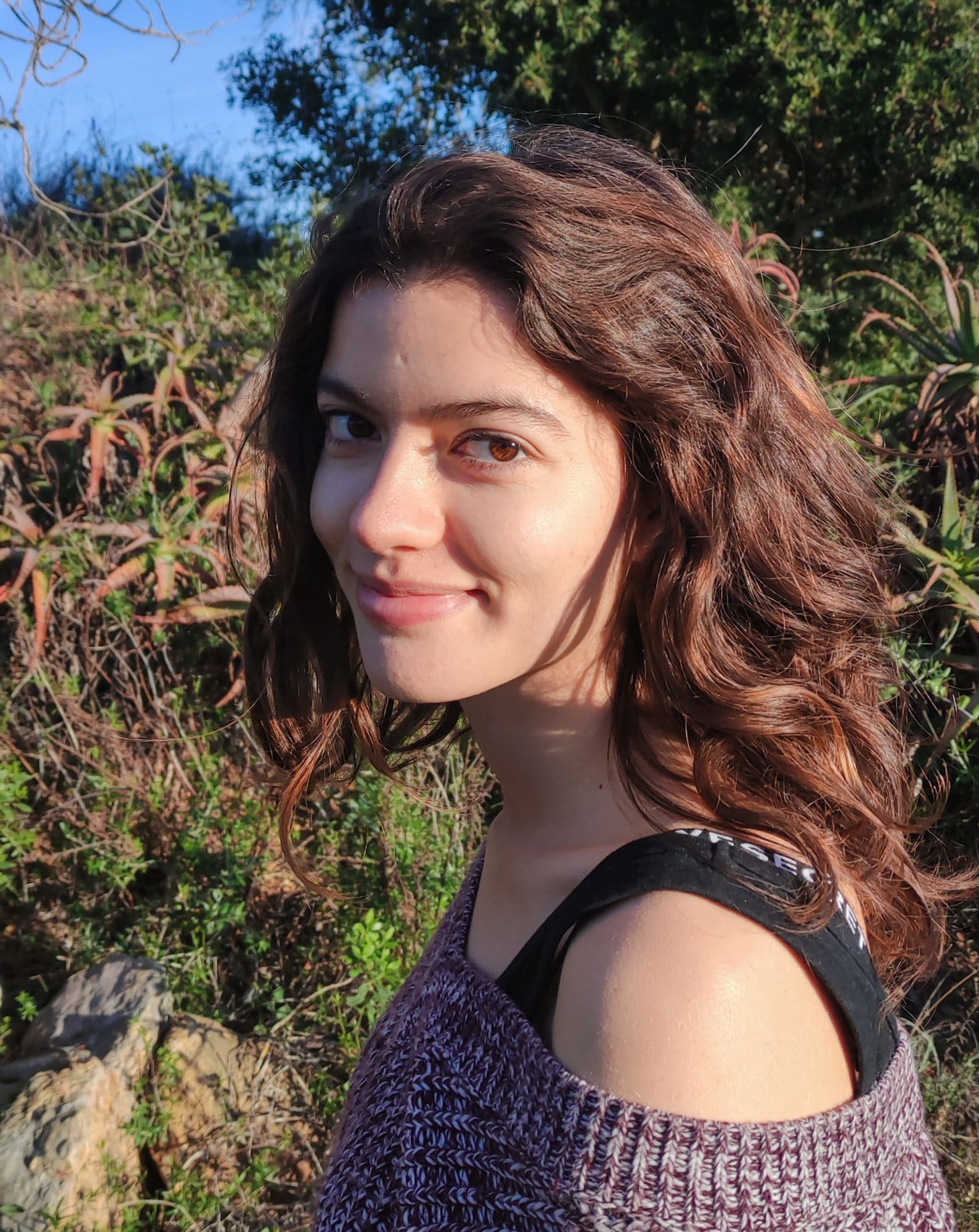 Joana Oliveira
Research Assistant
Joana is a marine biologist who has been working as a marine educator for a few years. She graduated in Marine Biology at University of Algarve and obtained field experience aboard whale watching vessels in areas such as the Azores and Norway. Joana joined the AIMM team in 2021, where she is currently collaborating as a Research Assistant. Her main passions include cetacean ethology, morphology and animal welfare.
Fábio Matos
Former Member
Fábio is a marine ecologist and holds a PhD in Biology and Ecology of Global Change by the University of Aveiro. He uses data analysis, ecological modelling and data visualisation tools to study species-habitat relationships. His research background includes topics related to the study of the distribution of marine species, conservation of marine ecosystems and sustainable use of marine living resources, and deep-sea ecology.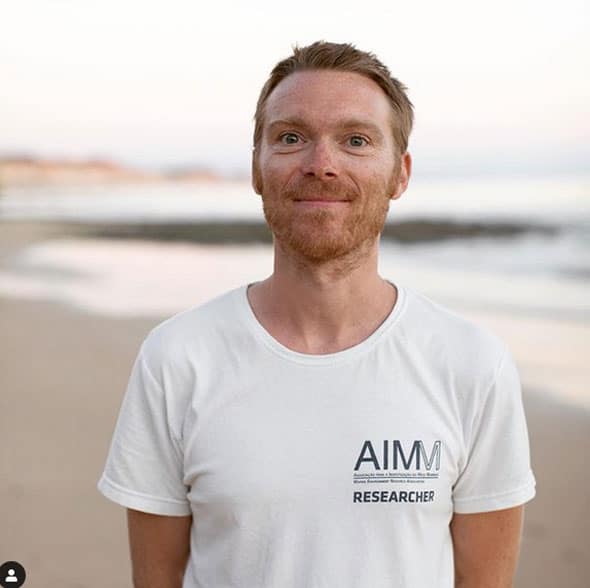 Henry Harper
Former Member
Henry first joined the AIMM team as a Research Assistant in 2016 and has been with us ever since. In 2018 he became one of our boat skippers and internship coordinators helping to run our busy research and internship programme. Originally from Scotland, Henry has a background in offshore Wind & Wave Energy, marine mammal monitoring and environmental consultancy. After 5 years of conducting data collection surveys in the field, Henry has a wealth of knowledge of the Algarve's marine mega fauna.
Read more
Scuba
Good Vibes Provider
Scuba is a Portuguese Water dog from Águas Bravas and Claircreek Kennel, and has been AIMM's mascot since the day he was born. Scuba started his marine life at the age of 3 months old when he saw his first dolphin – common dolphins. He participates in AIMM's boat surveys and actively contributes towards the happiness and joy of our interns.
Maré
Youngest member
Scuba's little sister. Maré is a Portuguese Water dog from Águas Bravas. Her name means "tide" in Portuguese. Since she came to AIMM as a young puppy at three months old, she has had a LOT of energy. You can always find her at Scuba's side or at the office keeping the team company.
Have you thought about joining us? Any help is good to take. Find out more about our current opportunities and how you can help us in our mission side-by-side .
Become a Hero of the Oceans!
Purchase the products we have designed for you in our online store and help us to preserve the marine environment.