Dolphin Research Internship
---
NO MORE VACANCIES FOR THE 2023 SEASON

!! We're now only accepting applications for 2024 !!
---
Where?
We conduct our project and the Dolphin Research Internship from AIMM's Field Station in Albufeira, Portugal.
Who?
All participants are involved in any aspect of our research/fieldwork and in the management of the life at the Field Station. No previous experience is required.
When?
The Internship program runs from April to December. Minimum staying of 1 week.
Discounts
Participants that join for more than 3 weeks will have 12% discount. Other discounts available, contact us to get know them!
---
Learn about marine mammals while contributing to marine conservation, open to everyone.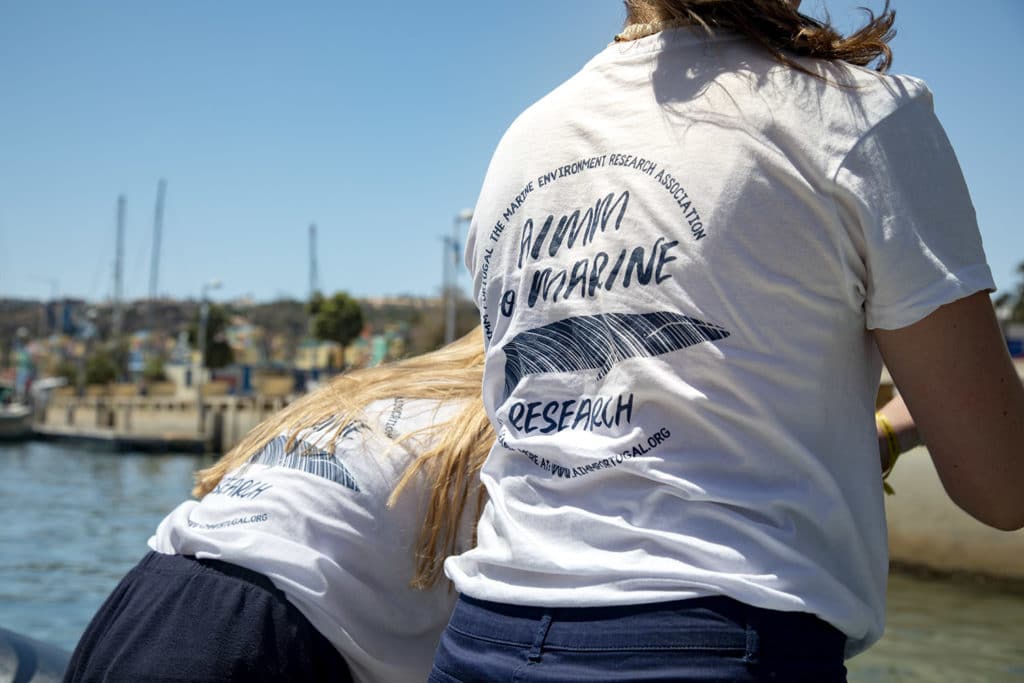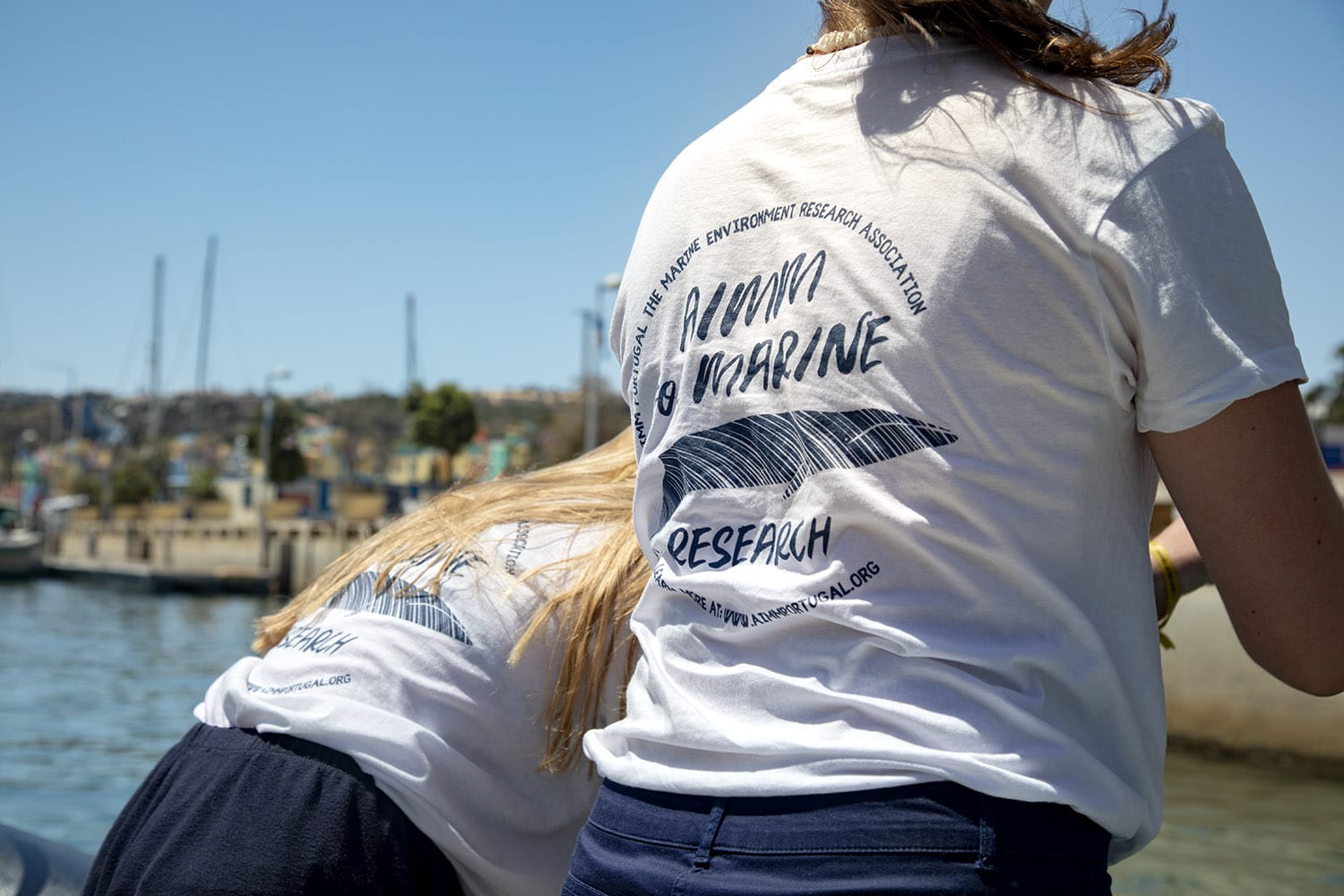 If you have always wanted to do dolphin research but never had the chance, or if you are planning to start a career in the field and need more experience, come join AIMM Dolphin Research Internship!
Get to know several species of cetaceans, sharks, sea turtles and marine birds present in the south of Portugal;
Learn to identify different species, interpret their behavior and social structure; Increase your knowledge through theoretical lectures and fieldwork training by our experienced researchers;
Learn and use several of the most frequently used techniques and methodologies to study cetaceans;
Scientific surveys conduct daily – boat and land;
Personalized learning in an authentic Portuguese homestay.
---
Internship details
Testimonials from past interns
You can get to know some of our past interns and discover what their experience was like on our YouTube channel.
---
Internship numbers from 2010 to 2022
| YEARS | SURVEYS | SIGHTINGS | SPECIES | PARTICIPANTS | NATIONALITIES |
| --- | --- | --- | --- | --- | --- |
| 12 | 4555 | 8269 | 18 | 412 | 36 |
---
Marine fieldwork
Field trips are conducted daily on our research vessel, Ketos and also aboard commercial whale-watching boats that are in partnership with our organisation.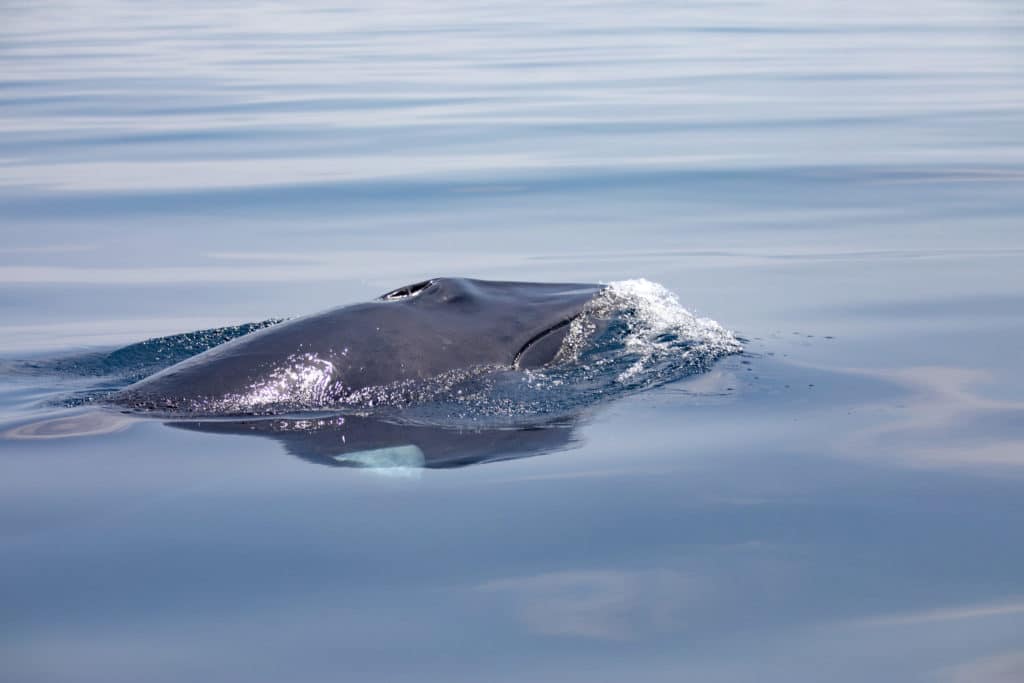 ---
Target species
The species most frequently sighted during the field season are the common dolphin (Delphinus delphis) and bottlenose dolphin (Tursiops truncatus) and minke whale (Balaenoptera acutorostrata). Occasionally, we can also find the harbour porpoise (Phocoena phocoena), striped dolphin (Stenella coeruleoalba), Risso's dolphin (Grampus griseus), orca (Orcinus orca) and the fin whale (Balaenoptera physalus).

A total of 11 species of cetaceans were sighted during our Internship, since it began in 2010. For every cetacean group we found, we collect several biological, ecological and environmental data. In addition to cetaceans, we also have sightings of sharks, sea turtles and different species of fish and birds.
---
Personalised learning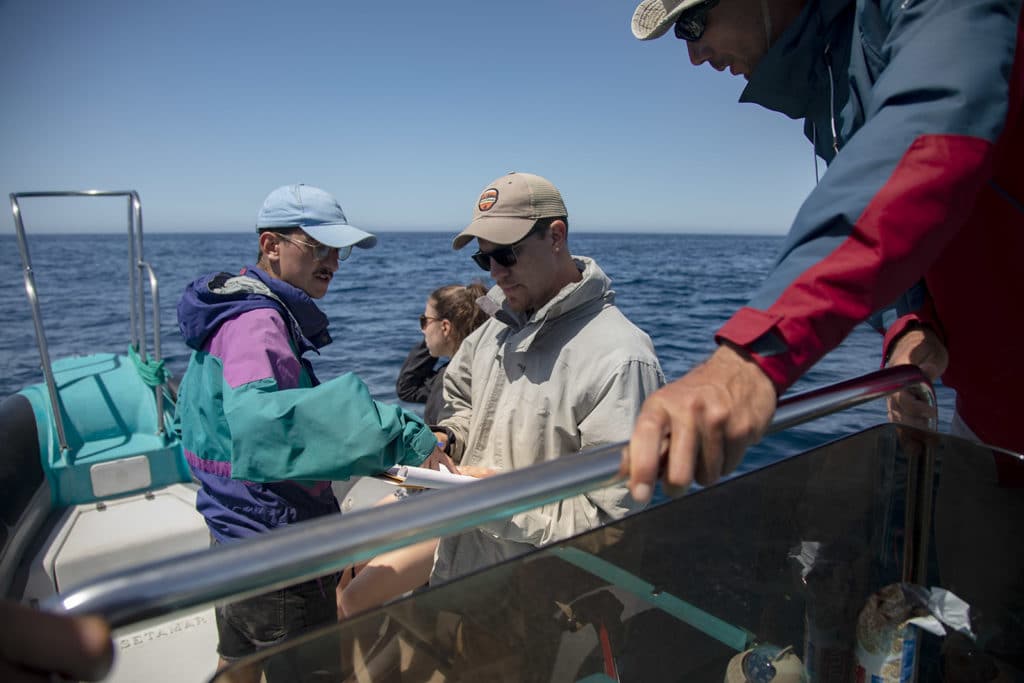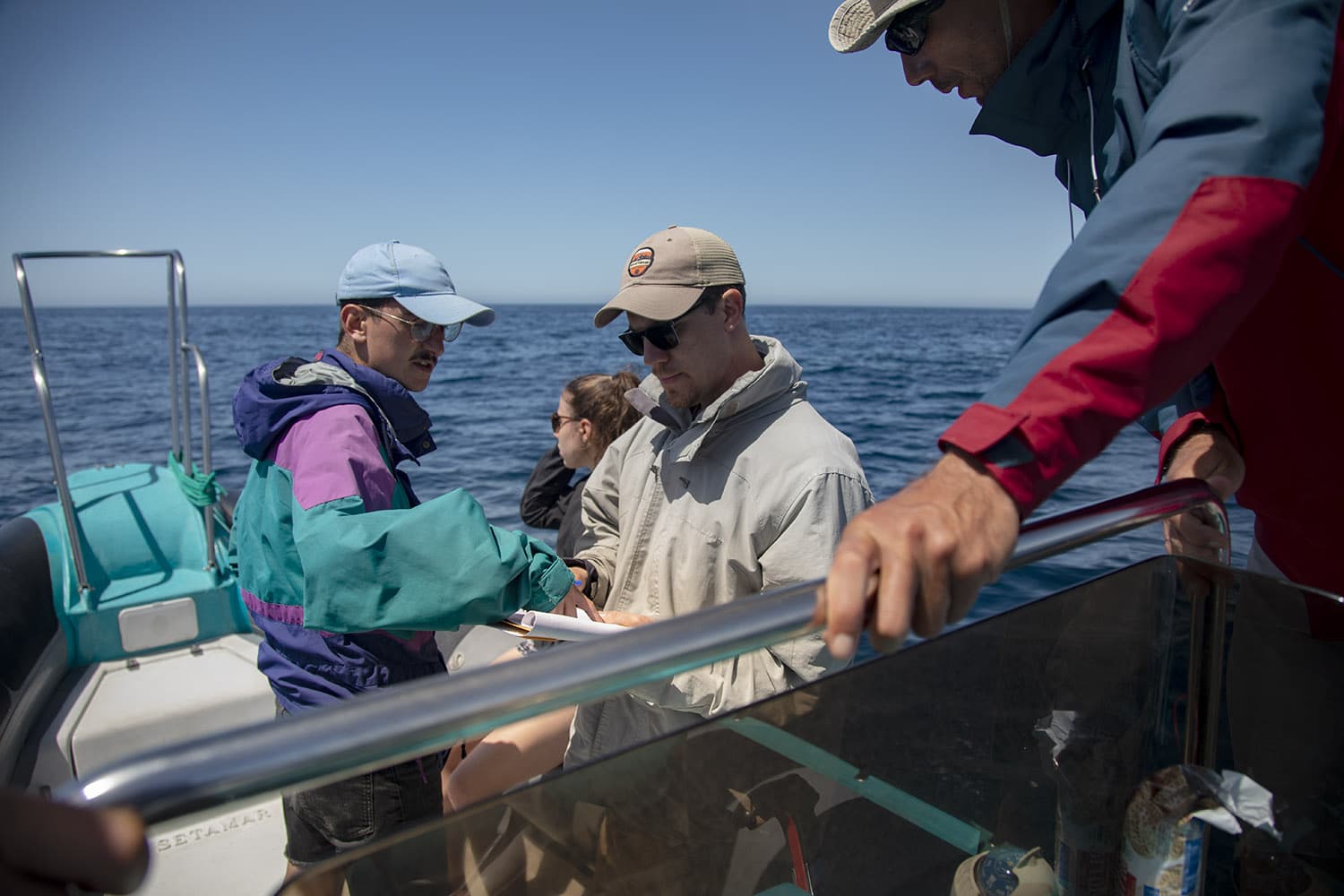 The experience that AIMM offers is unique and adapted to the knowledge of each participant. It is a pioneer programme in Portugal, already internationally recognized, and that receives annually several participants from all over the world.
The programme is tailored to your learning interests, allowing you to decide which aspect of marine fieldwork you want to explore, or even get assistance for your personal marine research projects.
The proximity between the participants and the AIMM researchers is enormous, since the participants are involved in the ongoing projects and share a living space with the team.
AIMM is an accredited work placement NGO.
---
Authentic Portuguese homestay
Interns will stay with AIMM team at the Field Station, a house located in a small farm, outside Ferreiras, in the Albufeira area (Algarve, Portugal).
The Field Station is located in a quiet area, 15-minute drive to downtown Albufeira, the marina and to the closest beach. Local markets, supermarkets and cafes are within a 5-min drive from the house, as well as a shopping mall. The closest airport (Faro) is a 30-min drive away. Lisbon International Airport is located 250 km away (ca. 2.5 hours drive) but there are several daily transportation options from Lisbon to the Algarve.
Bus/train stations are a 5-min drive away from AIMM's Field Station.
Interns will be accommodated in a house with three shared dorms, three bathrooms, living room, kitchen, office and garden with private swimming pool. Wi-Fi and a laundry room are available free of charge.
All of our bedrooms and bathrooms are gender neutral and shared by all.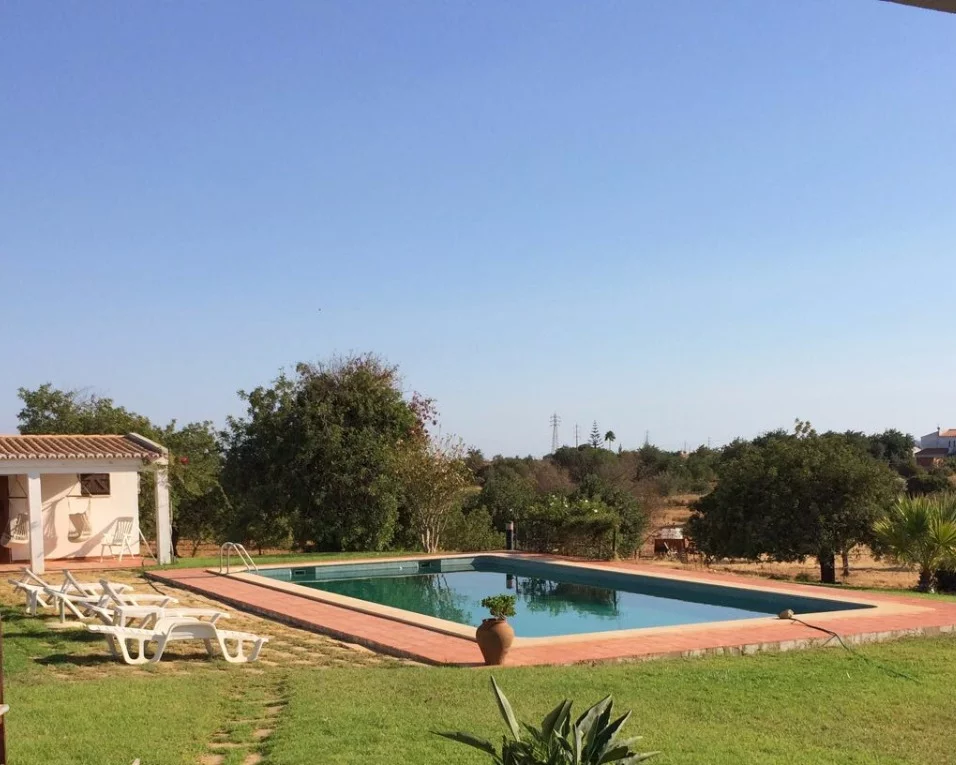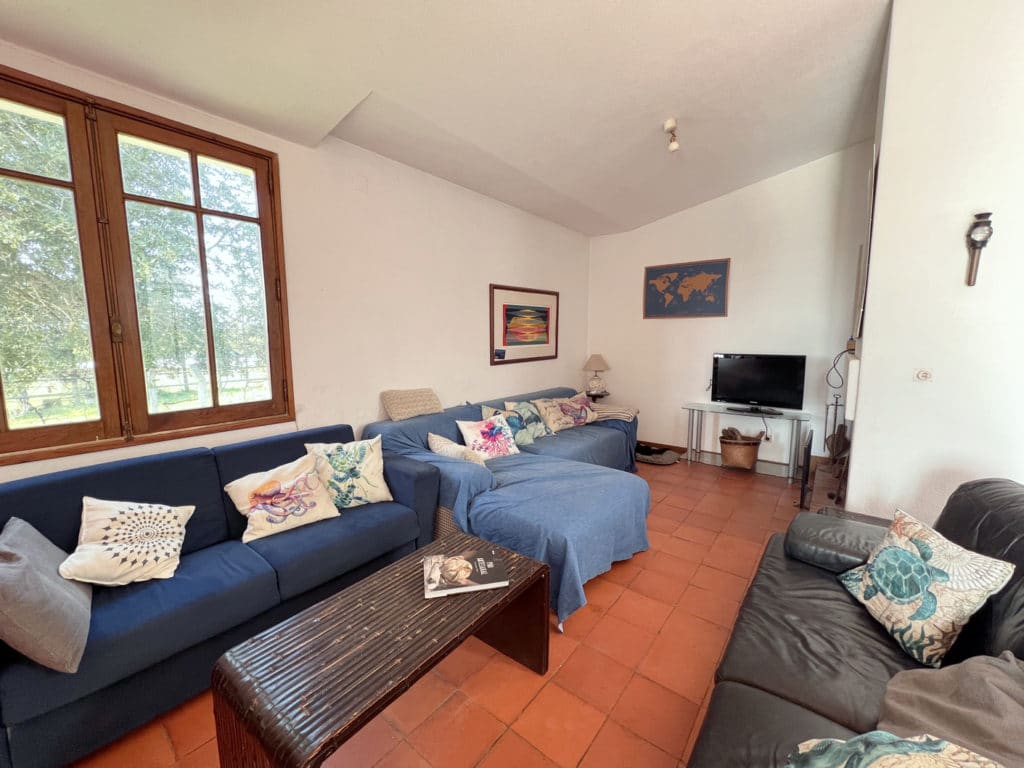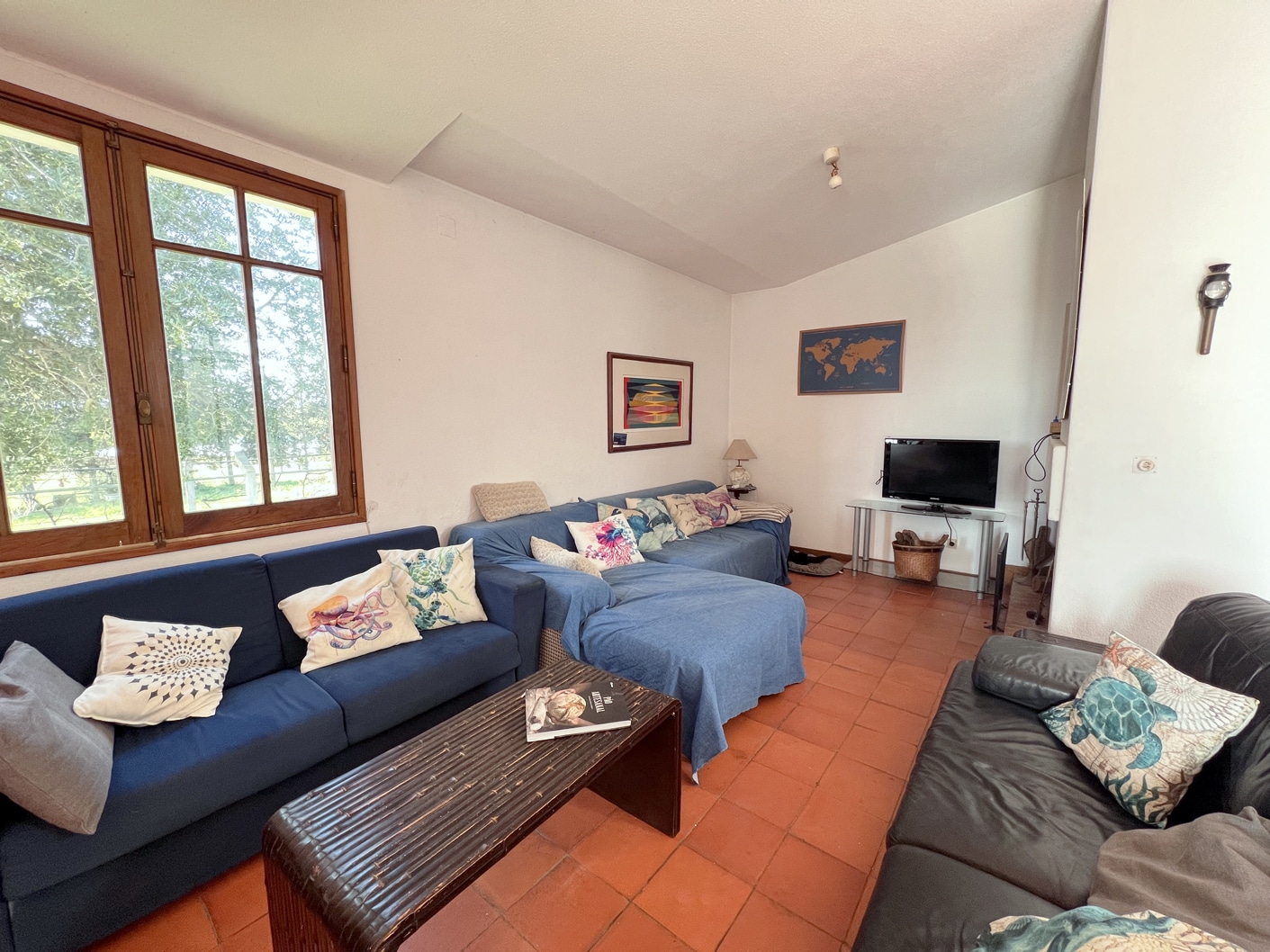 The Field Station is in a small farm, we have our own vegetal garden, where we grow delicious veggies for our meals, some fruit trees and a flock of chickens, that supply us with free range eggs! Interns are welcome to help in a few of the tasks regarding the vegetable garden and chicken's maintenance.
The atmosphere is informal and familiar, and household chores will be shared and carried out by everyone. It is also important to keep in mind that the team includes most often members of different countries with different levels of English, so fellow participants need to be patient with each other.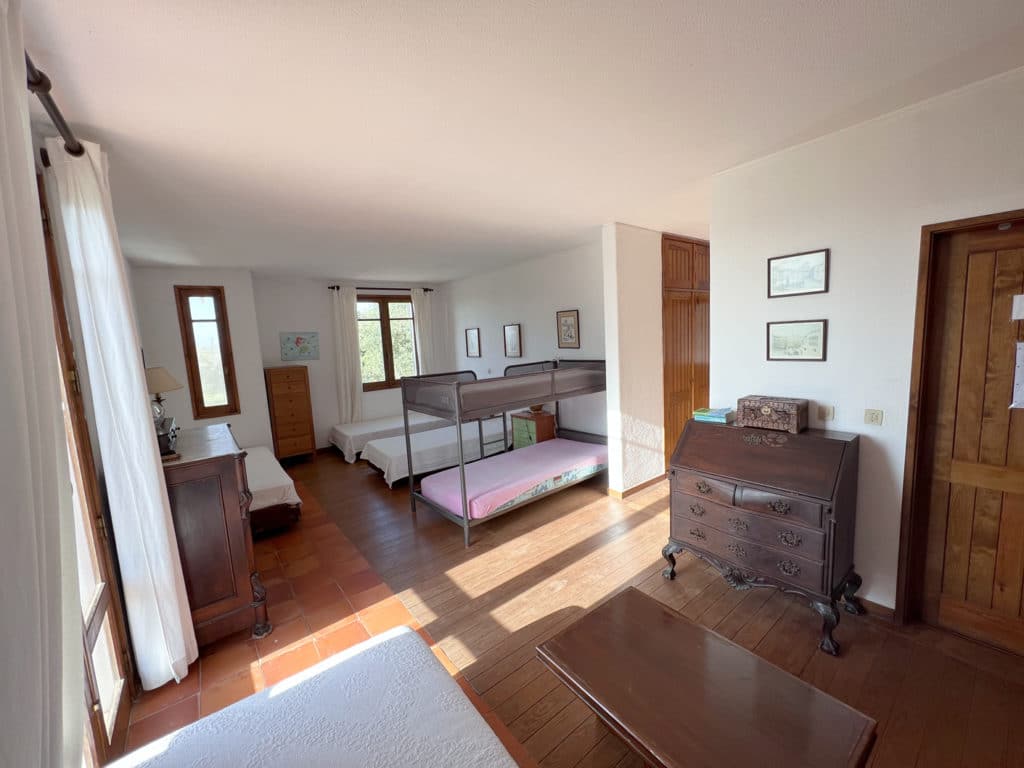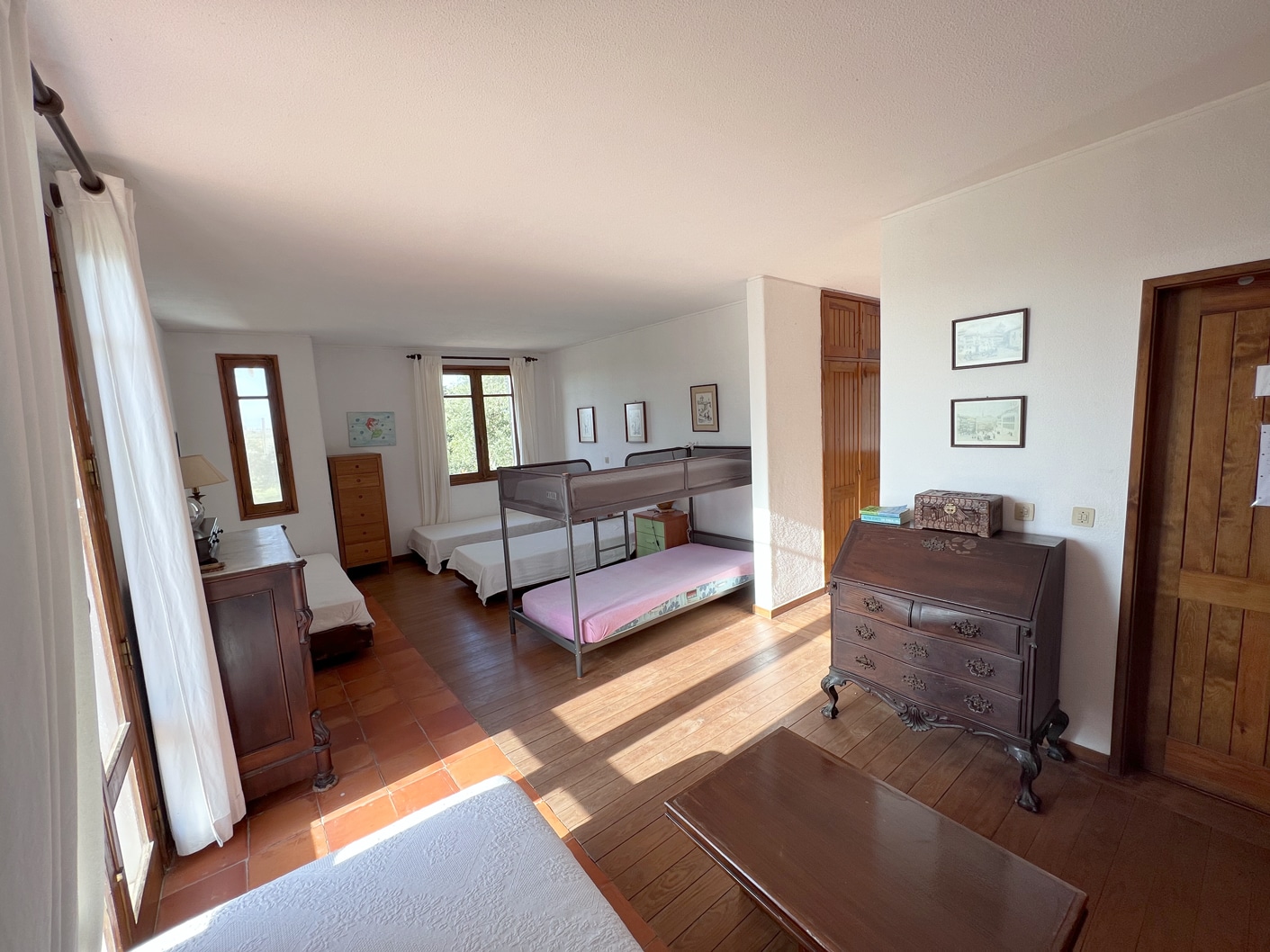 ---
Leisure
Albufeira is one of the most attractive and touristic areas in the Algarve, known for its famous hidden beaches, caves and beautiful rock formations. Several activities are available during participant's free time, such as birdwatching and hiking, exploring the beautiful coastline, going to the beach, cycling, city tours, etc.

To make your experience with AIMM even more fulfilling, you can pick up or improve your scuba diving skills. You can choose from a simple snorkeling tour or take a scuba diving course, or even becoming a certified diver. If you are interested in getting your scuba diving certification (SSI or PADI) during your Internship, let us know as special prices are available. Surf classes are also available.
---
Statistics over the years
| Participants | Nationalities | Sightings | Species Seen | Total Surveys |
| --- | --- | --- | --- | --- |
| 13 | 7 | 617 | 6 | 282 |
| 12 | 4 | 413 | 8 | 298 |
| 7 | / | 514 | 8 | 331 |
| 7 | / | 681 | 6 | 304 |
| 14 | / | 690 | 9 | 478 |
| 19 | 7 | 763 | 11 | 421 |
| 31 | 11 | 852 | 9 | 659 |
| 52 | 12 | 755 | 9 | 537 |
| 44 | 15 | 452 | 8 | 203 |
| 55 | 18 | 635 | 8 | 203 |
| 39 | 11 | 526 | 9 | 175 |
| 43 | 16 | 660 | 14 | 241 |
| 76 | 15 | 711 | 18 | 367 |
| 412 | 36 | 8269 | 18 | 4555 |
---
Requirements
Interns must be at least 16 years old, stay for a minimum of 1 week (7 days) and speak English.
Due to logistical constraints, the number of interns per week is limited.
Although we do not require previous experience or any specific background, preference is given to those who have:
1- Work experience with marine mammals
2- Experience working in research boats and/or whale-watching boats
3- Experience with photo-identification
4- Availability to stay for longer periods of time
---
Donation
For more information about the donation fee of the Internship please contact: interns@aimmportugal.org
Get special offers up to 40% off if you stay with us for a month or more!
Included in the donation fee is:
Accommodation in a share room;
Transportation to/from the Marina;
All meals in the house (breakfast, lunch and dinner);
Fieldwork on board the research vessel or commercial whale-watching boats;
Theoretical classes about marine mammals and marine conservation.
Not included in the donation fee is:
Transportation to/from Albufeira;
Meals in restaurants and snacks;
Free time activities;
Personal insurance (all participants should have valid health and/or travel insurance);
Other personal expenses.
PayPal (at interns@aimmportugal.org)
Bank transfer (preferred)
---
NO MORE VACANCIES FOR THE 2023 SEASON

!! We're now only accepting applications for 2024 !!
Application process
1- Fill the form below with your information. Please attach your CV, plus a motivation letter.
2- We will send you a confirmation email with more information about your application as soon as possible.
3- After been accept in the Internship, secure your place with a portion of the value of the donation.
4- Complete the payment before the starting date of your Internship.