Southern Portugal Species
Portuguese waters are rich in marine biodiversity – with over 25 recorded species of cetaceans, more than 40 species of sharks, 3 species of sea turtles, and several species of marine birds. Despite the existing diversity, the distribution and habits of these species, particularly those that inhabit the South of Portugal, are poorly known. Top predators such as cetaceans and sharks play an important role in their ecosystems, and are indicators of the health of our oceans.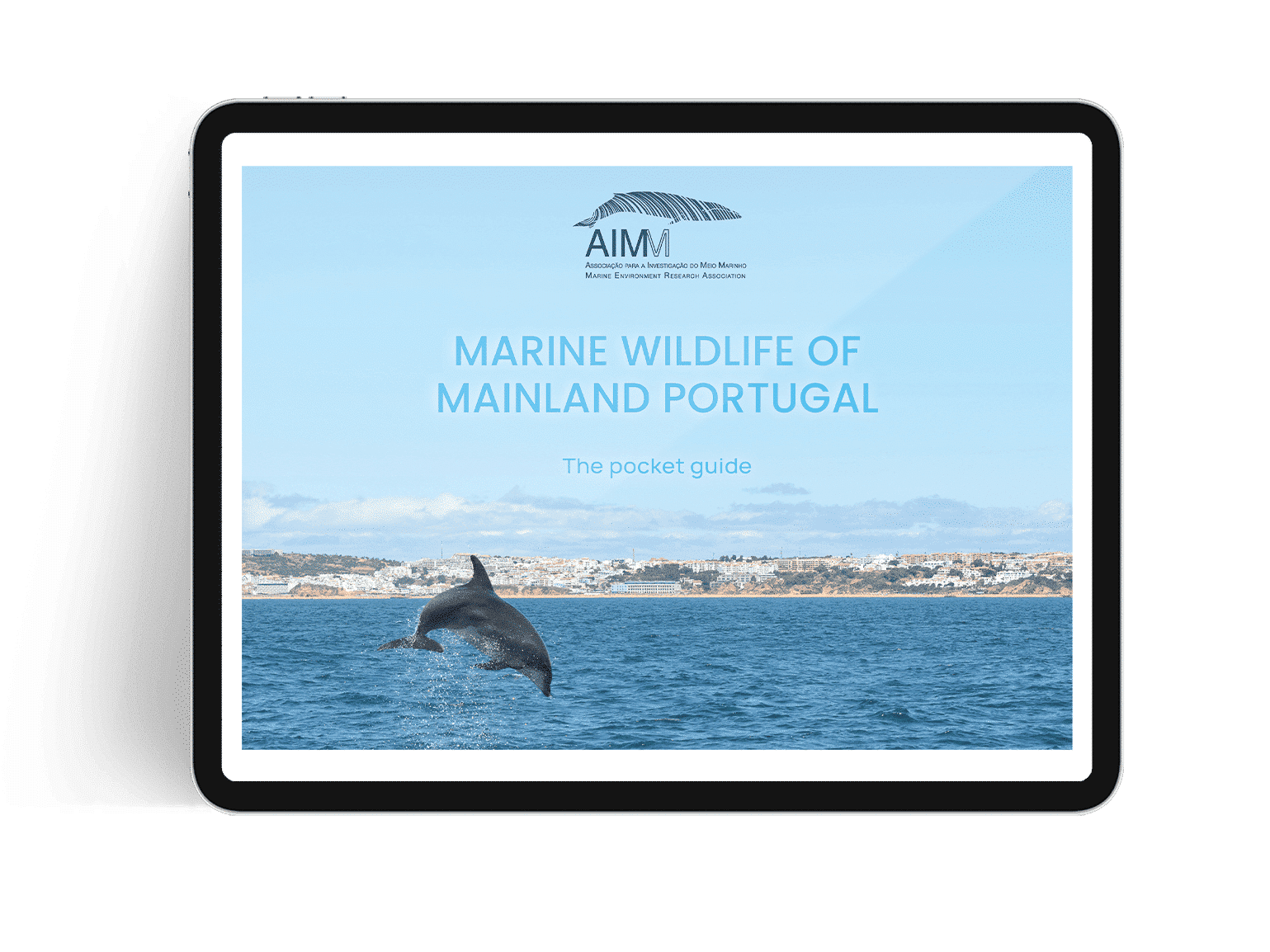 Find out more about the marine megafauna in Portugal with the official AIMM Species Guide.
The Species Guide is a digital guide in English where you'll find various information about the marine species that occur in mainland Portugal. You'll find biological information, behavior, conservation status and much more!
Purchase