Code of Conduct for Dolphin & Whale Watching
AIMM prides itself on encouraging a responsible code of conduct and quality education in cetacean-related tourism activities and for sea users in general. In continental Portugal we have a set of rules, described as a law, of how to comport oneself when dolphin and whale watching in the wild. These rules are for all sea users in general.
In Portugal the entity that it's in charge of this field and regulation is the Institute for Nature Conservation and Forests (Portuguese: Instituto da Conservação da Natureza e das Florestas), ICNF.
The ICNF's mission is to propose, monitor and ensure the implementation of policies in the fields of nature conservancy and forests, to promote the conservation, sustainable use, appreciation, and enjoyment of the natural heritage.
We share with you an educational video and some infographics to better show how you can respect wildlife in their natural environment. Feel free to download the images and use them! If you wish to receive on your email these informative illustrations, get in contact with us.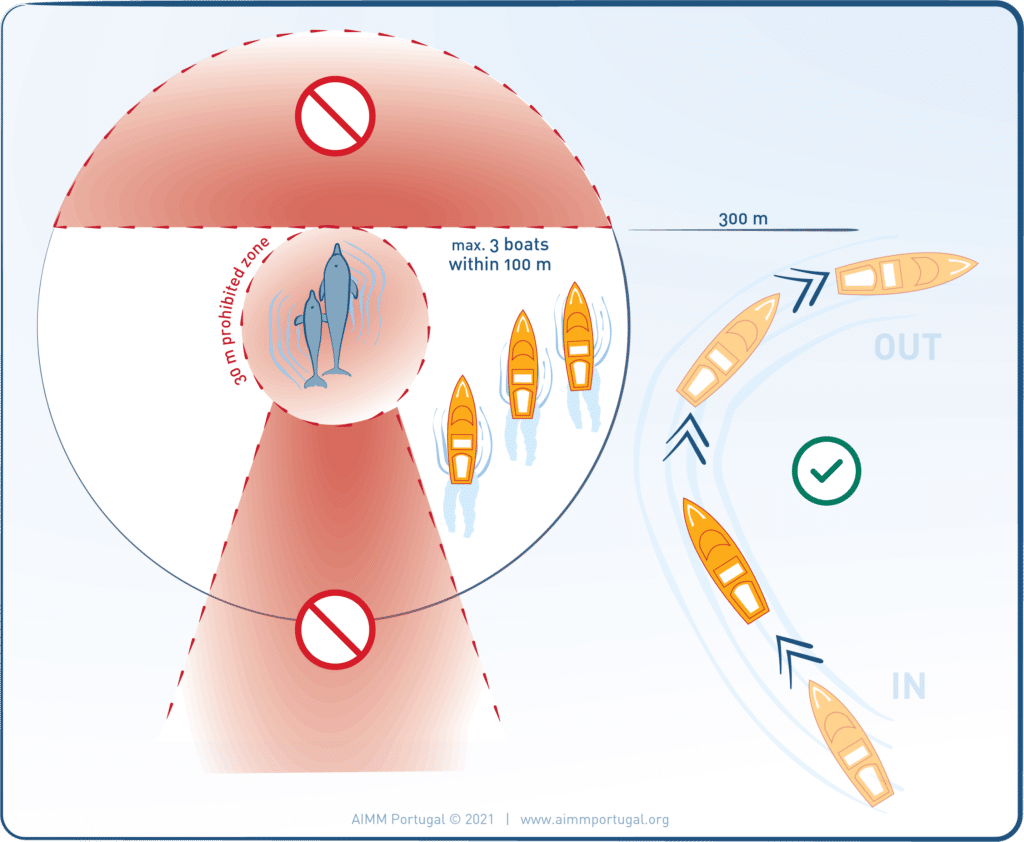 ✓ WHAT TO DO
ASSESS the animal, or group, and their movement.
If there are more vessels in the area, COORDINATE YOUR APPROACH maneuver through the radio.
APPROACH the animal or group slowly, from behind and to the side and remain in a parallel position.
Maintain the SAME SPEAD AND HEADING as the animal or group.
KEEP CALM and avoid making noises.
Stay a MAXIMUM OF 30 MINUTES with the animal or group.
---
✗ WHAT NOT TO DO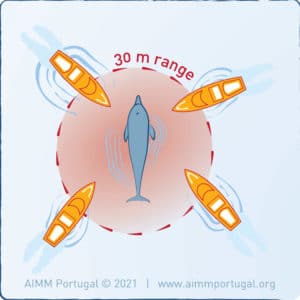 DO NOT get closer than 30 meters to an animal or group, and allow more than 3 boats within 100 meters!
---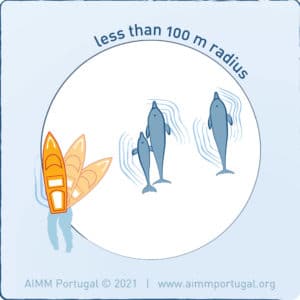 DO NOT change speed and/or heading inside the 100 meters proximity zone!
---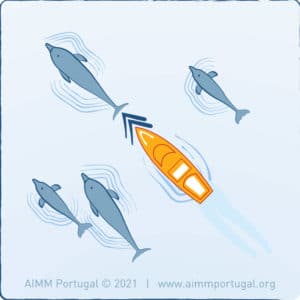 DO NOT chase the animal or divide the group!
---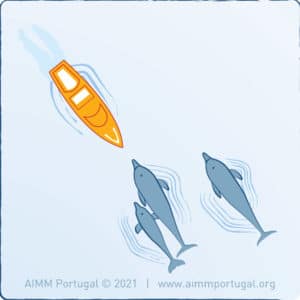 DO NOT position your boat in front of the animal or group!
---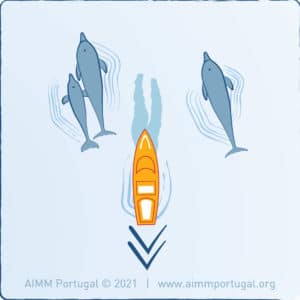 DO NOT use reverse, unless it is an emergency!
---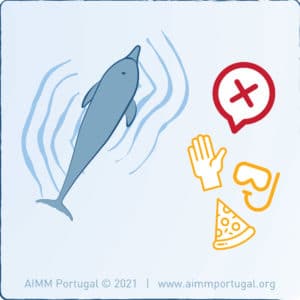 DO NOT touch, feed or swim with the animal or group!
---
Become a Hero of the Oceans!
Purchase the products we have designed for you in our online store and help us to preserve the marine environment.