Research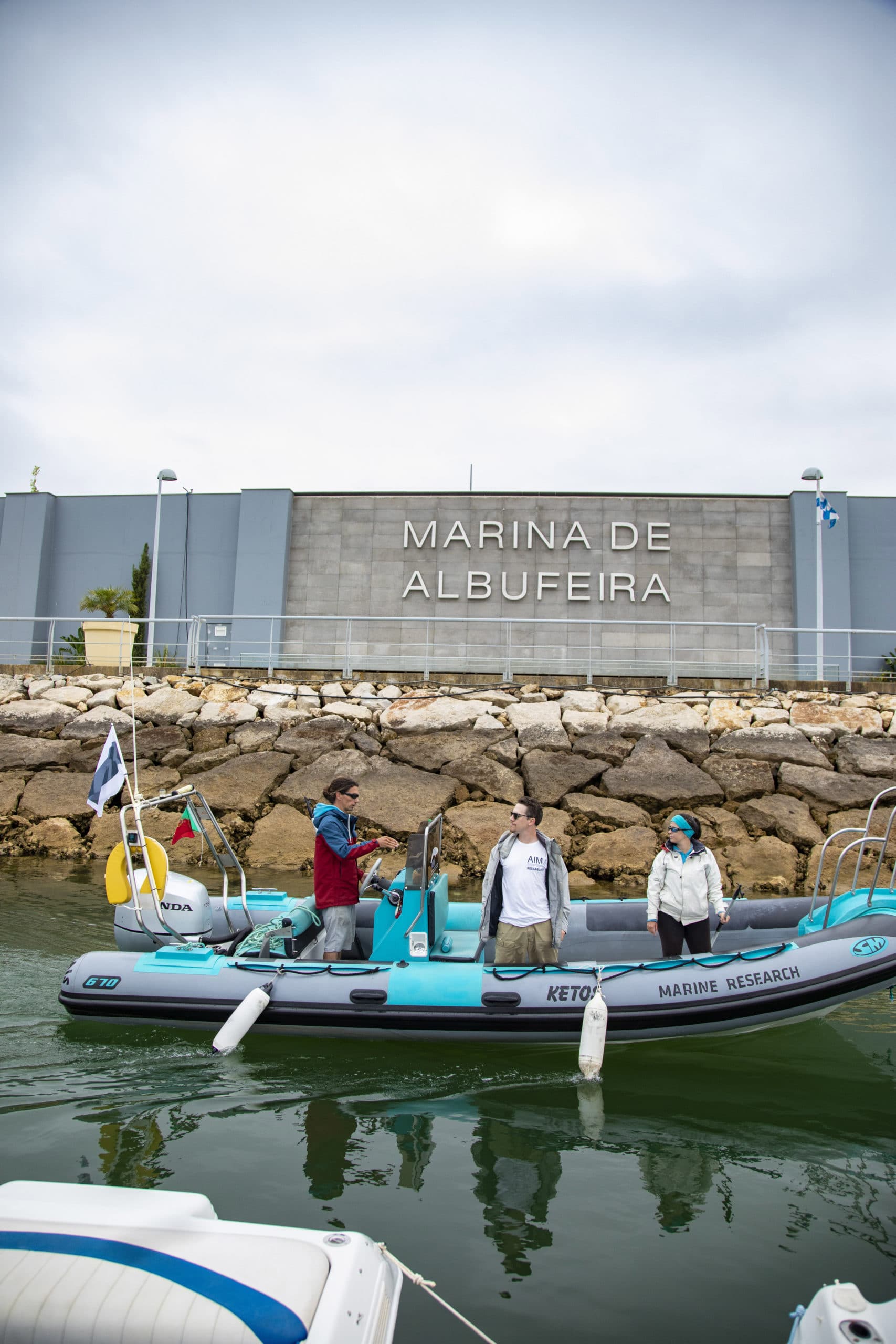 AIMM's work is fundamentally based on the research of the marine environment, with particular emphasis on marine megafauna, such as cetaceans, turtles and sharks. Every day we go out to sea (whenever the sea conditions allow) in order to collect data on the different species of marine megafauna that occur in the Algarve. These data and scientific results are intended to support the increase in knowledge of the species and actively contribute to the implementation of management and conservation measures.
Research projects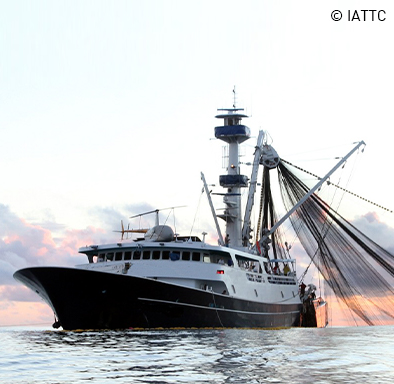 The use of drones to evaluate whether dolphin calves may become separated from their mothers during tuna purse seine fishing operations in the Eastern Tropical Pacific Ocean
Mother-calf separations might be one of the reasons why the spinner dolphin and pantropical spotted dolphin populations may not have increased as projected and are still considered depleted under the United States' Marine Mammal Protection Act. AIMM in collaboration with the University of Alaska Southeast were contracted by the Inter-American Tropical Tuna Commission (IATTC) to use unmanned aerial vehicles (UAVs), or drones, to evaluate whether dolphin calves may become separated from their mothers during tuna purse seine fishing operations in the Eastern Tropical Pacific Ocean (ETP).
Know more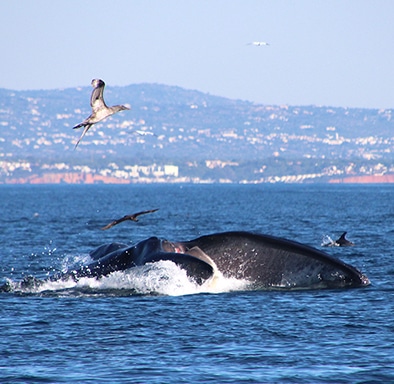 Surveillance and monitoring of marine megafauna in coastal waters off the Algarve, Portugal.
The distribution and population dynamics of marine megafauna, namely cetaceans, sea turtles and sharks, which inhabit southern Portugal are poorly known. Some of these species are top predators playing a crucial role in ecosystem balance. AIMM focuses most of its efforts, primarily, on researching the occurrence, distribution and abundance of cetaceans on the southern coast of Portugal.
This study allows us to know which species inhabit these waters, why and for what purpose. Thus allowing inferences about their conservation status and what potential threats they face.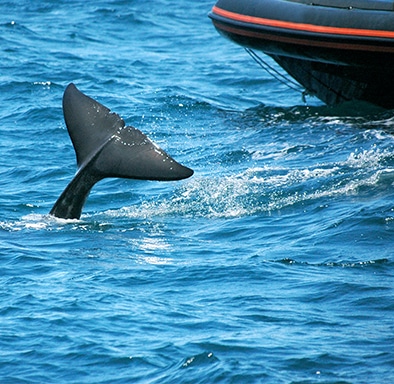 The characterization and improvement of "Dolphin & Whale watching" tourist activities in the Algarve.
AIMM believes that ecotourism activities are fundamental to creating a relationship between Man and nature. However, this tourism has to be done in a very cautious and sustainable way, as it directly impacts wild populations. Marine megafauna species, particularly dolphins, are animals that attract a lot of attention from the general public, making them ambassadors for ocean conservation.
Thus, AIMM collaborates directly and actively with Algarve whale watching companies, helping to ensure that this activity meets the requirements and is effectively carried out in a sustainable and educational way for tourists.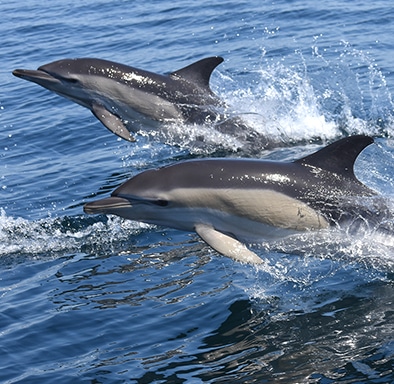 The social organization and behavior of the different species of dolphins present in the Algarve.
Understanding the dynamics and social organization of different species allows us to better understand them and thus have information that allows for the creation of appropriate conservation measures for each of the different species. It is also essential for us to understand the basic ecology of these species.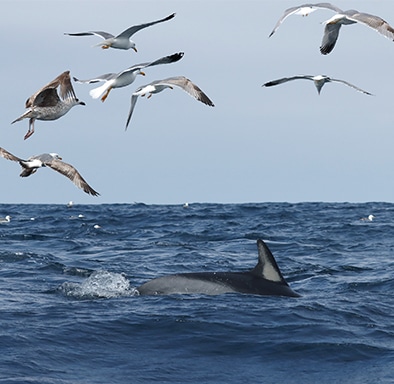 The collection of marine megafauna ecology data and the potential effects of climate change.
Climate change and global warming are a great concern worldwide. Megafauna is also impacted by these changes, however the effects are not as immediate when compared to other taxa. Understanding how these environmental changes affect these species is essential for their conservation.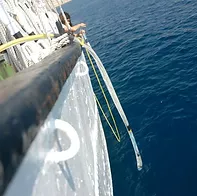 The study of cetaceans through acoustics.
Marine mammals rely on acoustics to communicate, navigate and explore their habitat. Acoustic studies with marine mammals allow us to understand how these animals use sound, but also allow us to detect them and locate them in their habitat. Given the advantages and complementarity with traditionally used visual methods, AIMM started to use acoustics in order to reinforce the study of the distribution and abundance of these animals in the southern region of Portugal.
Become a Hero of the Oceans!
Purchase the products we have designed for you in our online store and help us to preserve the marine environment.