How to spot dolphins and whales
---
You can use these tips we share with you to find sea turtles or even sharks. Happy searching!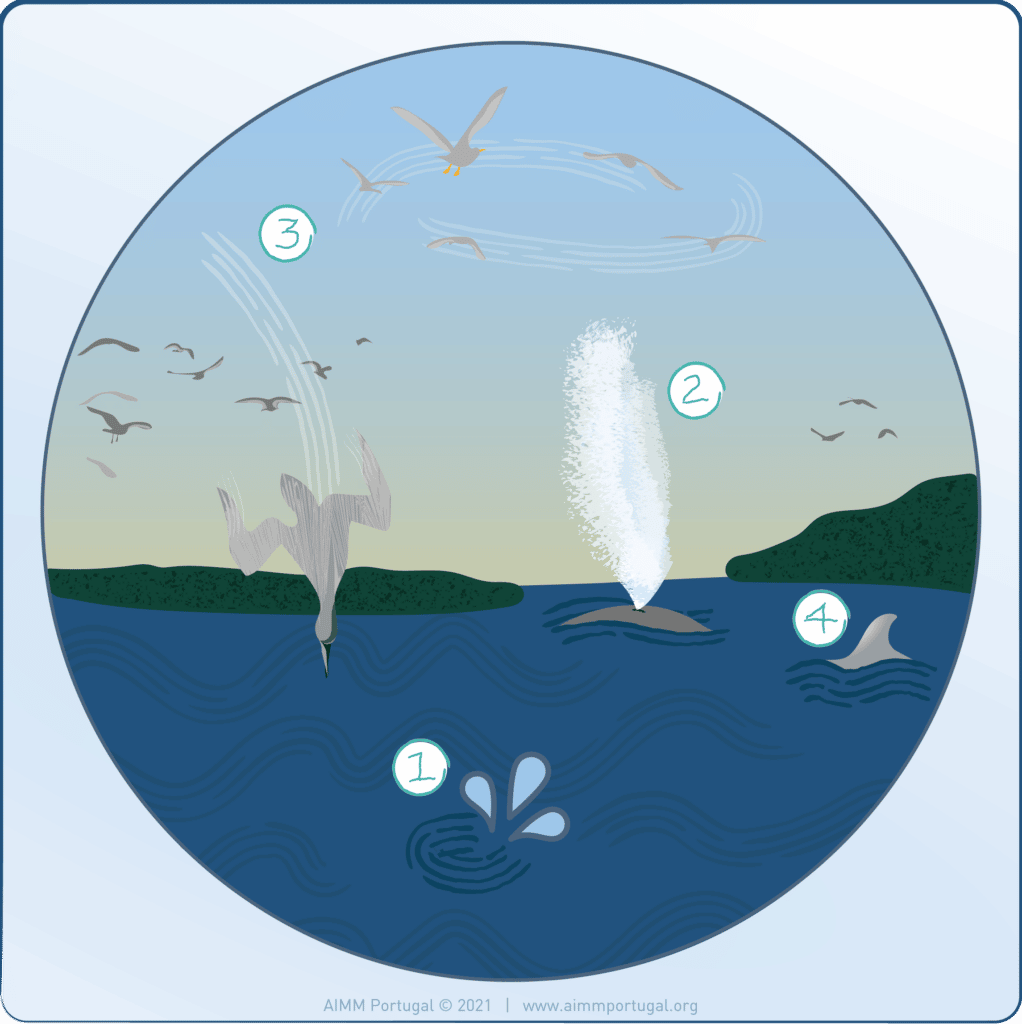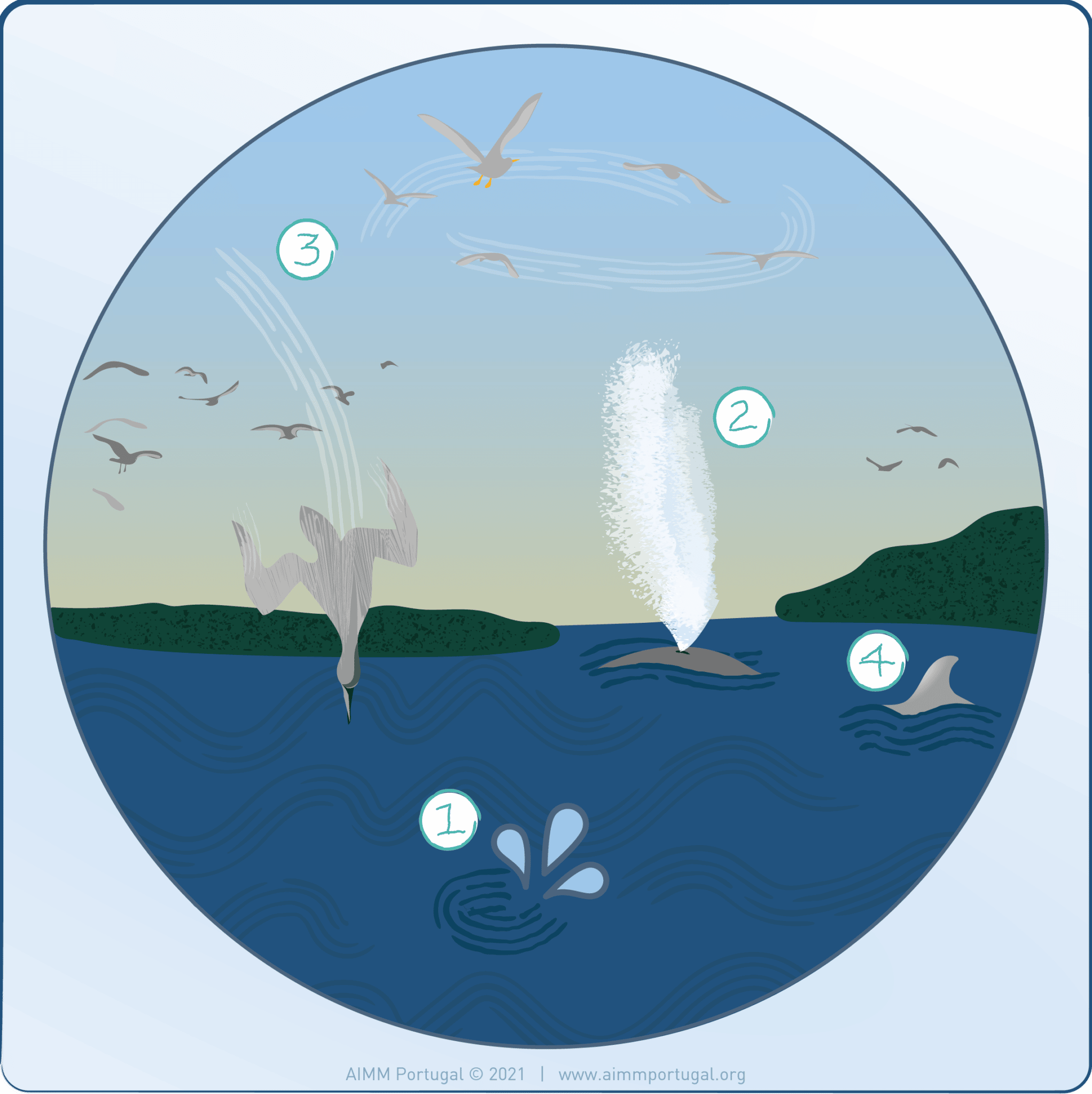 1 – SPLASHES ARE INDICATORS!
Especially if they go against the regular waves. It can be tricky!
2 – WATCH OUT FOR BLOWS!
This spray is often visible from far away as a white splash.
3 – SEABIRDS ARE A SIGN OF FISH AND FOOD, so keep a lookout for hungry hovering or diving seabirds! They often signal feeding dolphins nearby too!
4 – SPOT FOR BOBBING DORSAL FINS, but pay close attention because it can be a bird
resting, a buoy or a marine debris.
Become a Hero of the Oceans!
Purchase the products we have designed for you in our online store and help us to preserve the marine environment.