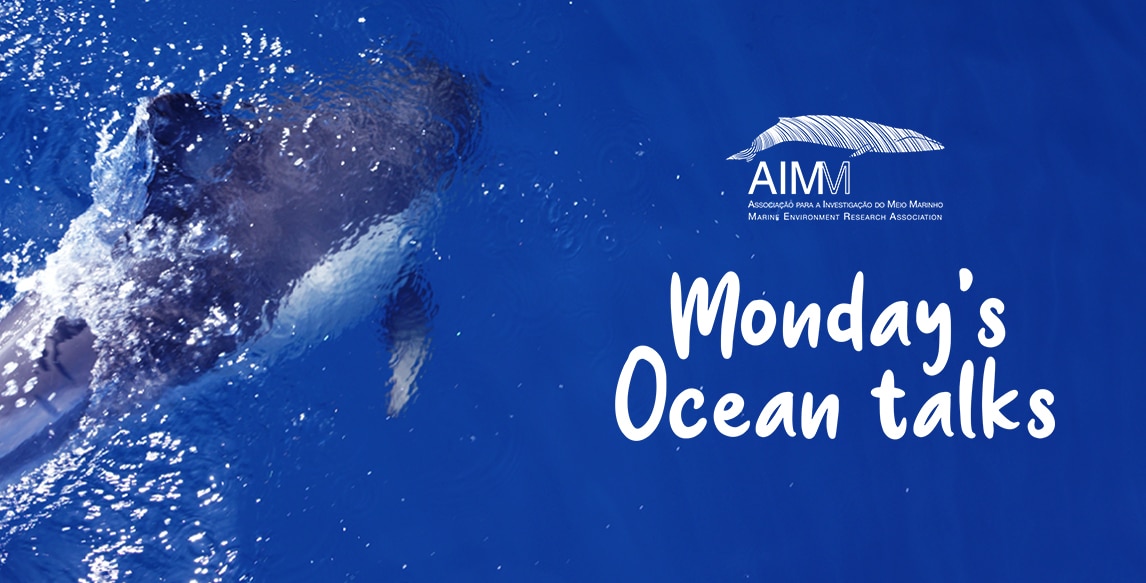 Ever wonder how the life of a researcher is? Monday's Ocean Talks will bring you in first hand the testimonials of different Ocean Researchers. Find out more about their journeys and life experiences in these Monday's sessions.
AIMM – Marine Environment Research Association is very happy to announce a new initiative. Monday's Ocean Talks is a set of interviews between AIMM and invited guests from all over the world who play an important role within the conservation and research of the ocean and marine life.
Monday's Ocean Talks was launched on the 15th of February 2021 and we aim every month to release at least a new interview. The interviews are an informal talk, a sharing of experiences, an exchange of knowledge and the importance of their studies and conservation efforts towards science. All the interviews launched so far are available on AIMM's Youtube channel.
Monday's Ocean Talks include interviews with Dr. Iain Kerr from Ocean Alliance, Dr. Bernd Würsig from Texas A&M, University of Galveston, Dr. Hal Whitehead from Dalhousie University and many more!
Subscribe AIMM Youtube channel and meet an Ocean Researcher today!