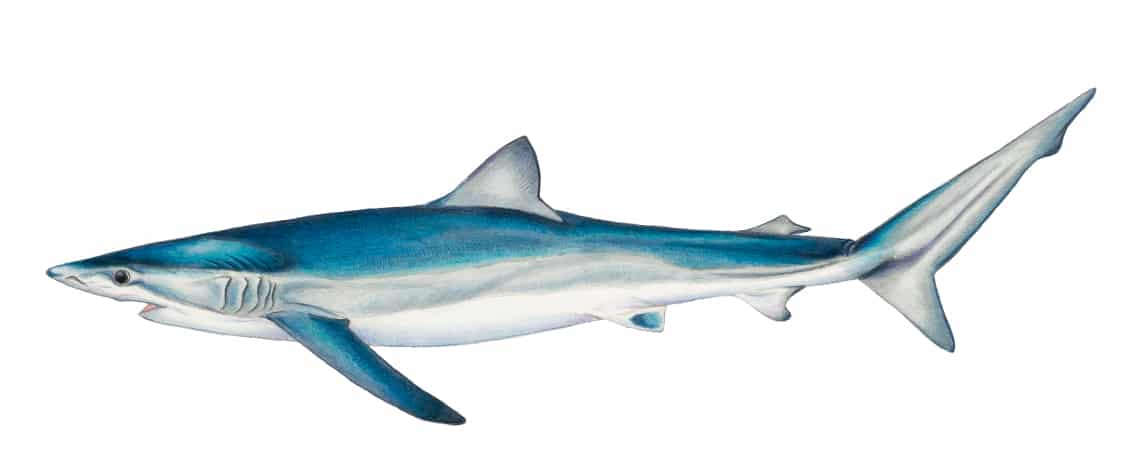 Scientific illustrations: © 2022 Miguel Pinto Martins
Weight
Up to 182 kg
Threats
Commercial fisheries and bycatch.
Behaviour
Highly active, capable of great speed.
Group
Solitary or in small groups.
Diet
Fish and squid but can also take larger prey, scavenger.
Conservation Status
Europe
Life Span
Up to 20 years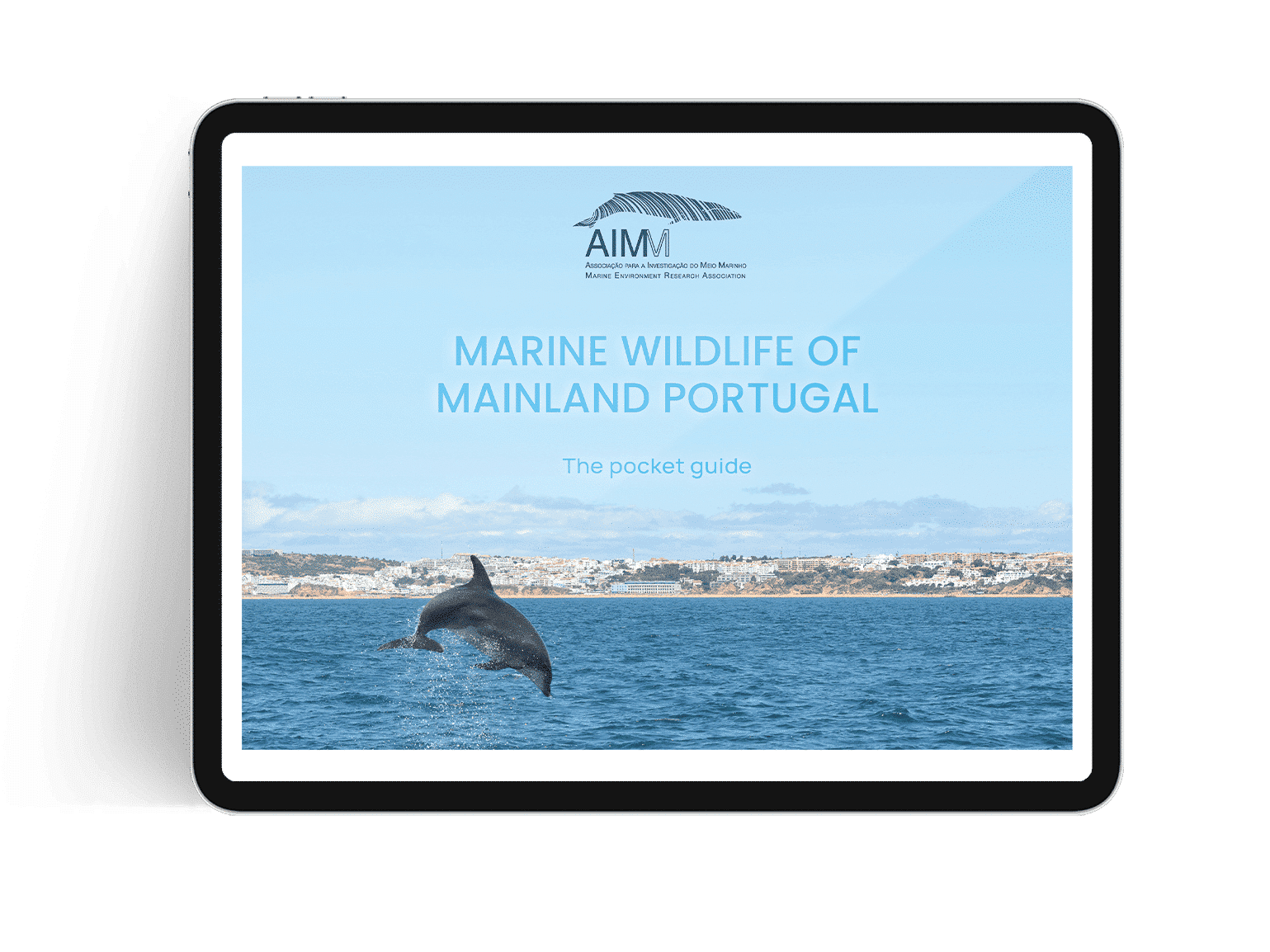 Find out more about the marine megafauna in Portugal with the official AIMM Species Guide.
The Species Guide is a digital guide in English where you'll find various information about the marine species that occur in mainland Portugal. You'll find biological information, behavior, conservation status and much more!
Purchase
Become a Hero of the Oceans!
Purchase the products we have designed for you in our online store and help us to preserve the marine environment.