Scientific illustrations: © 2021 Haruyoshi KAWAI
Weight
Up to 235 kg
Threats
Bycatch, overfishing and pollution.
Behaviour
Highly active, fast swimmer, frequently bow-rides.
Group
Smaller groups of 20-30 individuals but usually forms groups up to several hundred individuals.
Conservation Status
Europe
Life Span
Up to 35 years
Diving depth
Up to 260m
Diving time
Up to 8 minutes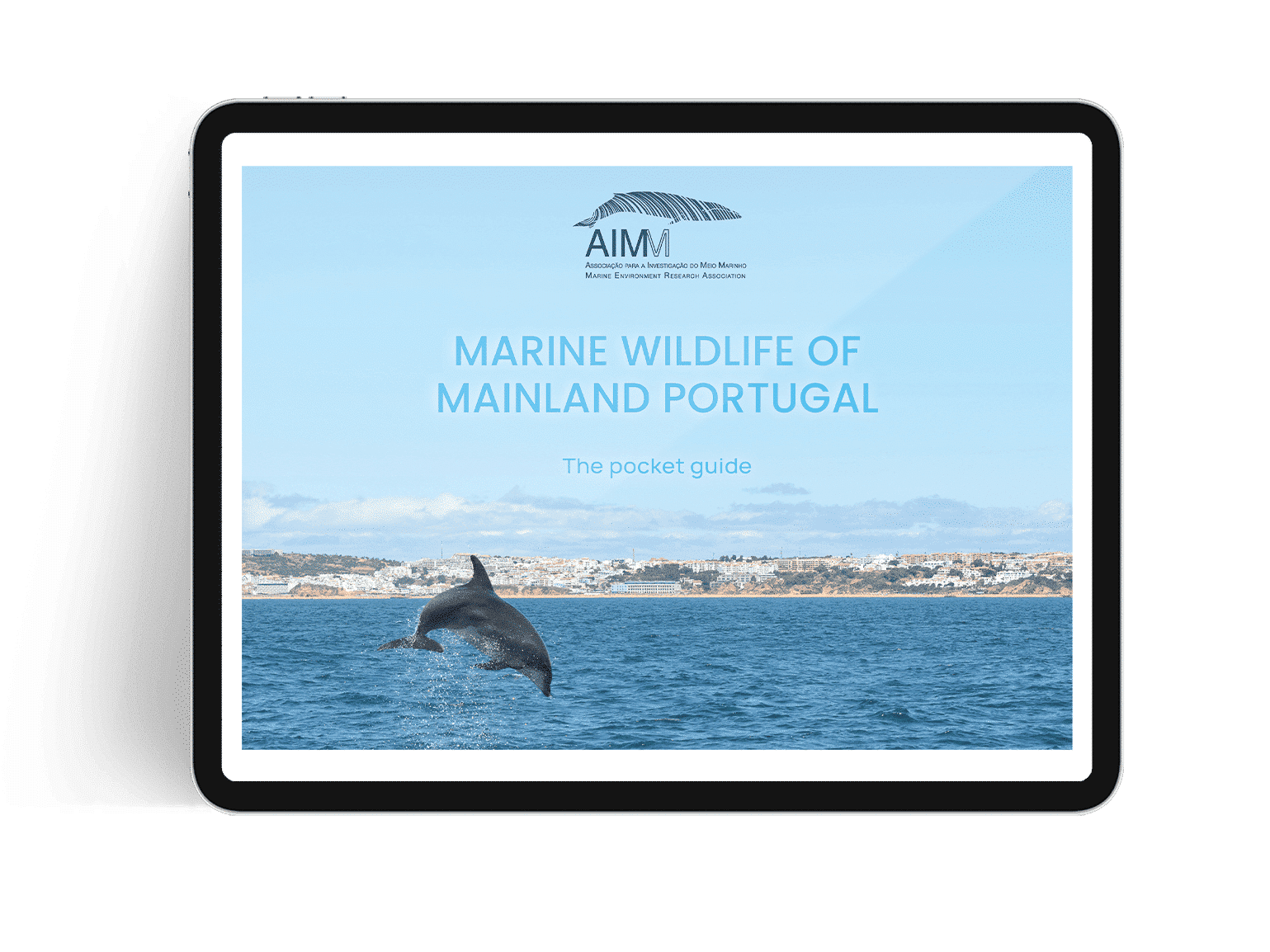 Find out more about the marine megafauna in Portugal with the official AIMM Species Guide.
The Species Guide is a digital guide in English where you'll find various information about the marine species that occur in mainland Portugal. You'll find biological information, behavior, conservation status and much more!
Purchase
Become a Hero of the Oceans!
Purchase the products we have designed for you in our online store and help us to preserve the marine environment.