Threats
Bycatch, nest disturbance and pollution.
Behaviour
Coastal species. Pursuit diver, can dive down to 40 meters. Flies low above the surface with fast, short wing beats.
Diet
Benthic, demersal, schooling and pelagic fish.
Conservation Status
Europe
In Portugal
Resident, 100-150 breeding pairs mostly in Berlengas archipelago.
Breeding
Has high nesting site fidelity and prefers to breed in colonies, in rocky shores and coastal islets.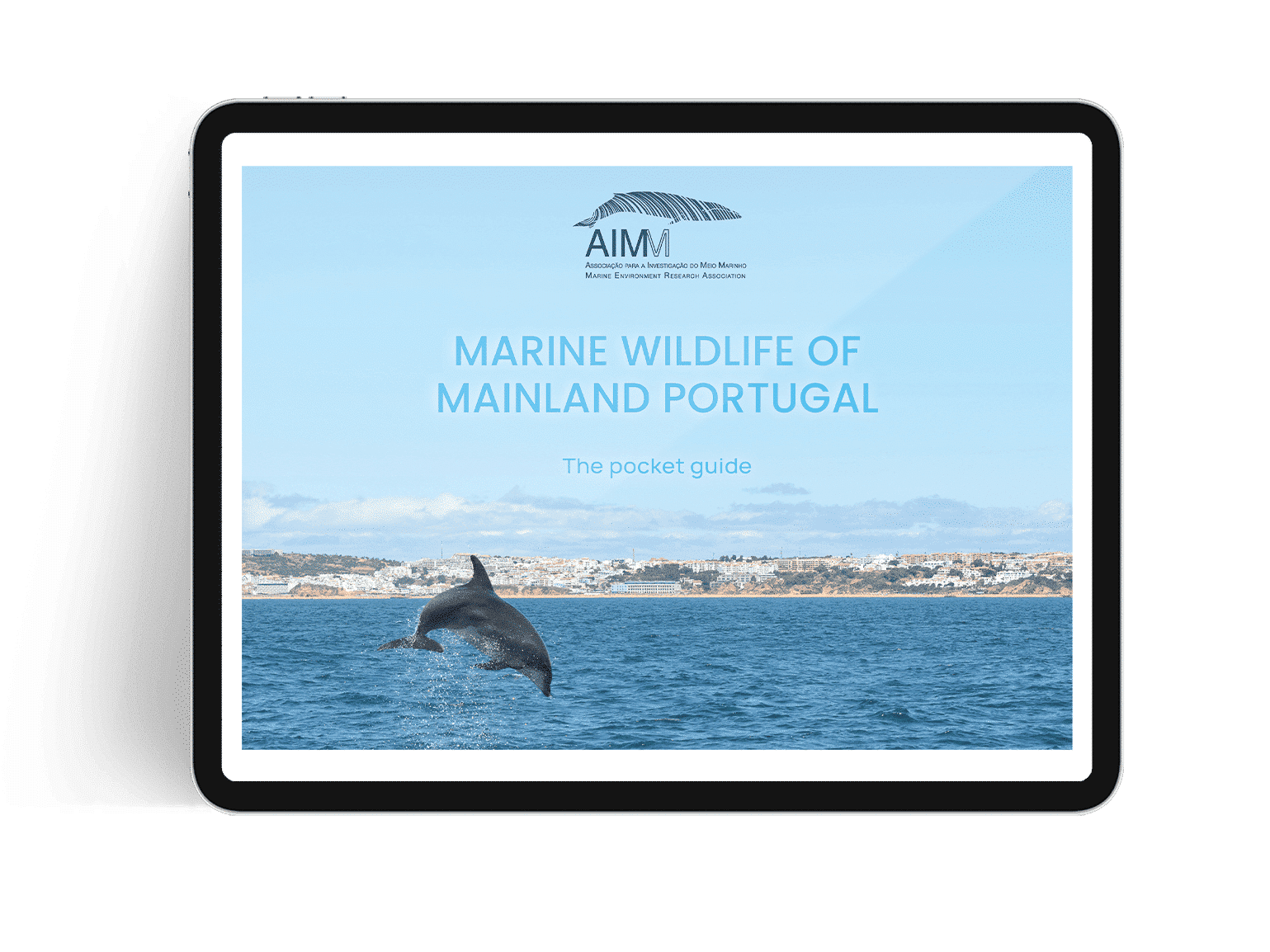 Find out more about the marine megafauna in Portugal with the official AIMM Species Guide.
The Species Guide is a digital guide in English where you'll find various information about the marine species that occur in mainland Portugal. You'll find biological information, behavior, conservation status and much more!
Purchase
Become a Hero of the Oceans!
Purchase the products we have designed for you in our online store and help us to preserve the marine environment.