Threats
Invasive predators, poaching, bycatch and pollution.
Behaviour
Long distance pelagic migrations and foraging trips. Flight is mostly gliding. Winters mostly in the South Atlantic.
Diet
Fish, squid and fish offal.
Conservation Status
Europe
In Portugal
Common during breeding and migration seasons (Feb. – Oct.).
Breeding
Nests in caves, boulders and other variable burrows in Madeira, Azores, Canary and Berlengas archipelagos.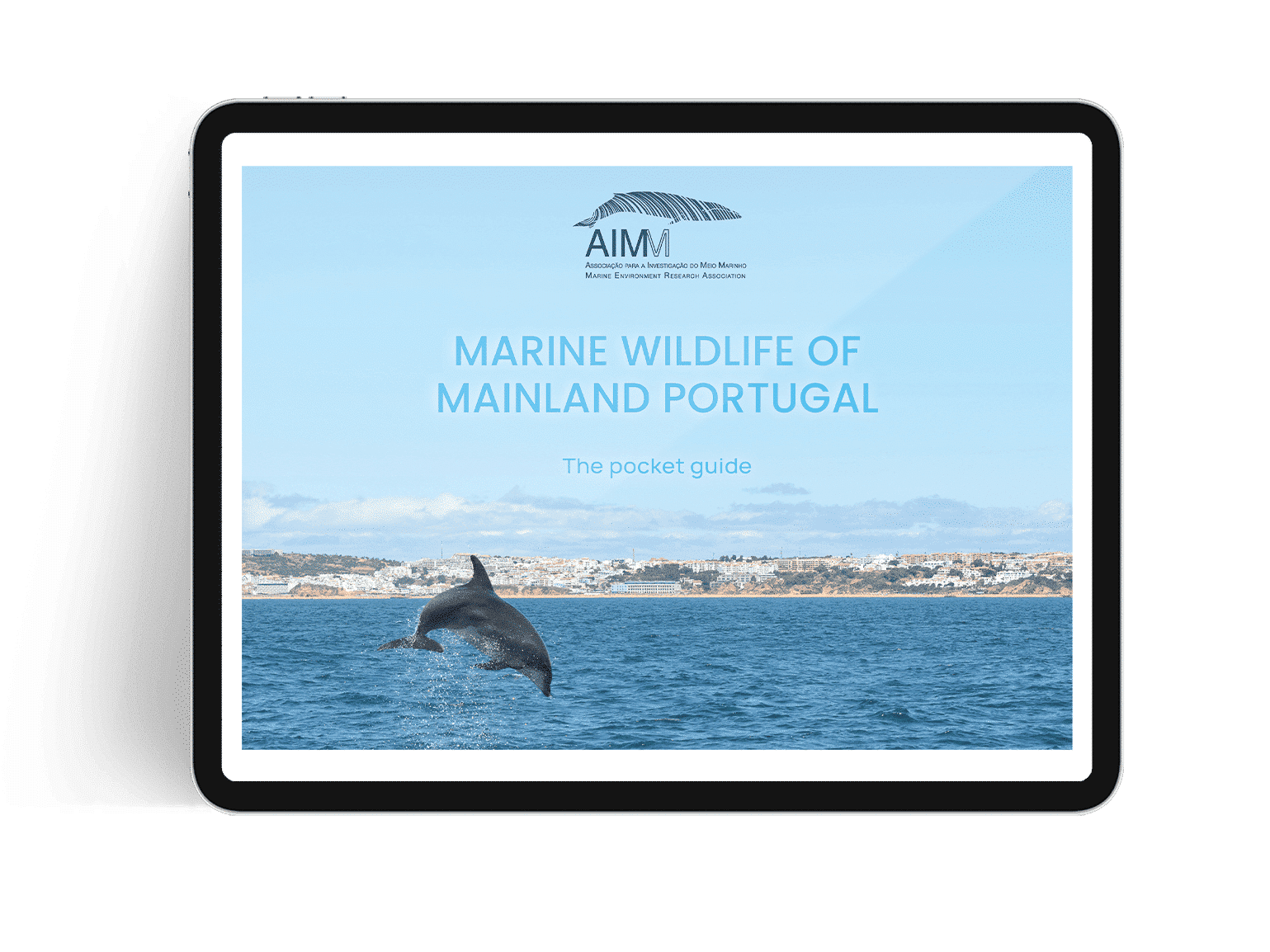 Find out more about the marine megafauna in Portugal with the official AIMM Species Guide.
The Species Guide is a digital guide in English where you'll find various information about the marine species that occur in mainland Portugal. You'll find biological information, behavior, conservation status and much more!
Purchase
Become a Hero of the Oceans!
Purchase the products we have designed for you in our online store and help us to preserve the marine environment.