Threats
Invasive predators, poaching, bycatch and pollution.
Behaviour
Flight is similar to Cory's Shearwater. Transequatorial migration in Arp., moving to NW South America up to Canada, and onto the NE Atlantic before returning south in Nov.
Diet
Fish, squid and fish offal.
Conservation Status
Global
In Portugal
Regular passage migrant (Aug. – Oct.) when heading South. Scarcer in Spring migration. Rarely seen from land.
Breeding
Nests on sloping ground, mainly in areas of tussock and grass in the South Atlantic.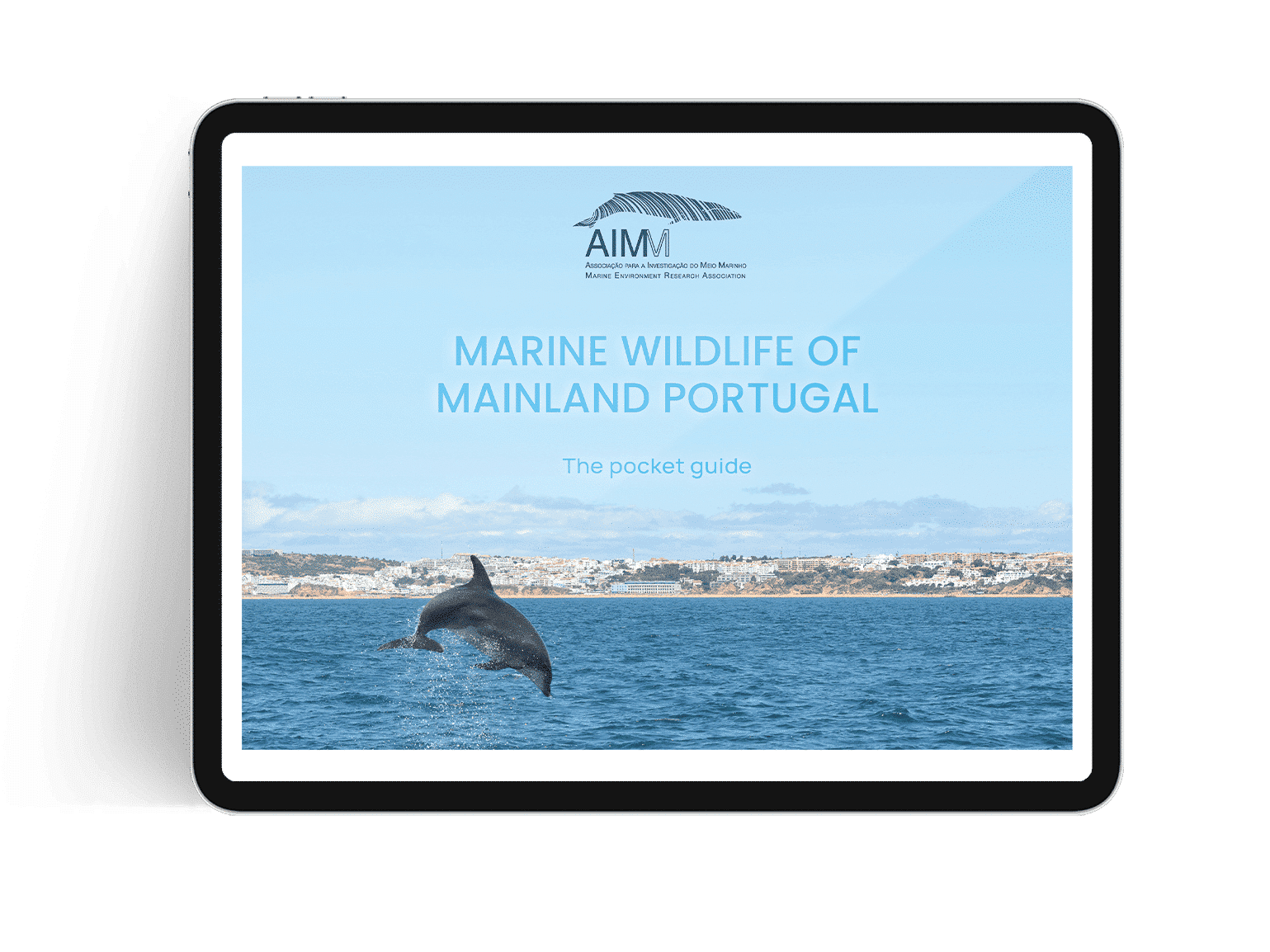 Find out more about the marine megafauna in Portugal with the official AIMM Species Guide.
The Species Guide is a digital guide in English where you'll find various information about the marine species that occur in mainland Portugal. You'll find biological information, behavior, conservation status and much more!
Purchase
Become a Hero of the Oceans!
Purchase the products we have designed for you in our online store and help us to preserve the marine environment.