Behaviour
Looks like a "large dark gull" with white flashes in the wings. Engages in aerial pursuits of other seabirds, from which it steals prey. Also scavenges and follows ships.
Diet
Fish, but has varied die.
Conservation Status
Europe
In Portugal
Present all year round, but mostly a wintering species. Most abundant in Autumn passage (Sep. – Oct.).
Breeding
Breeds on rocky islands and on flat grounds with vegetation cover in Scotland, Norway and Iceland.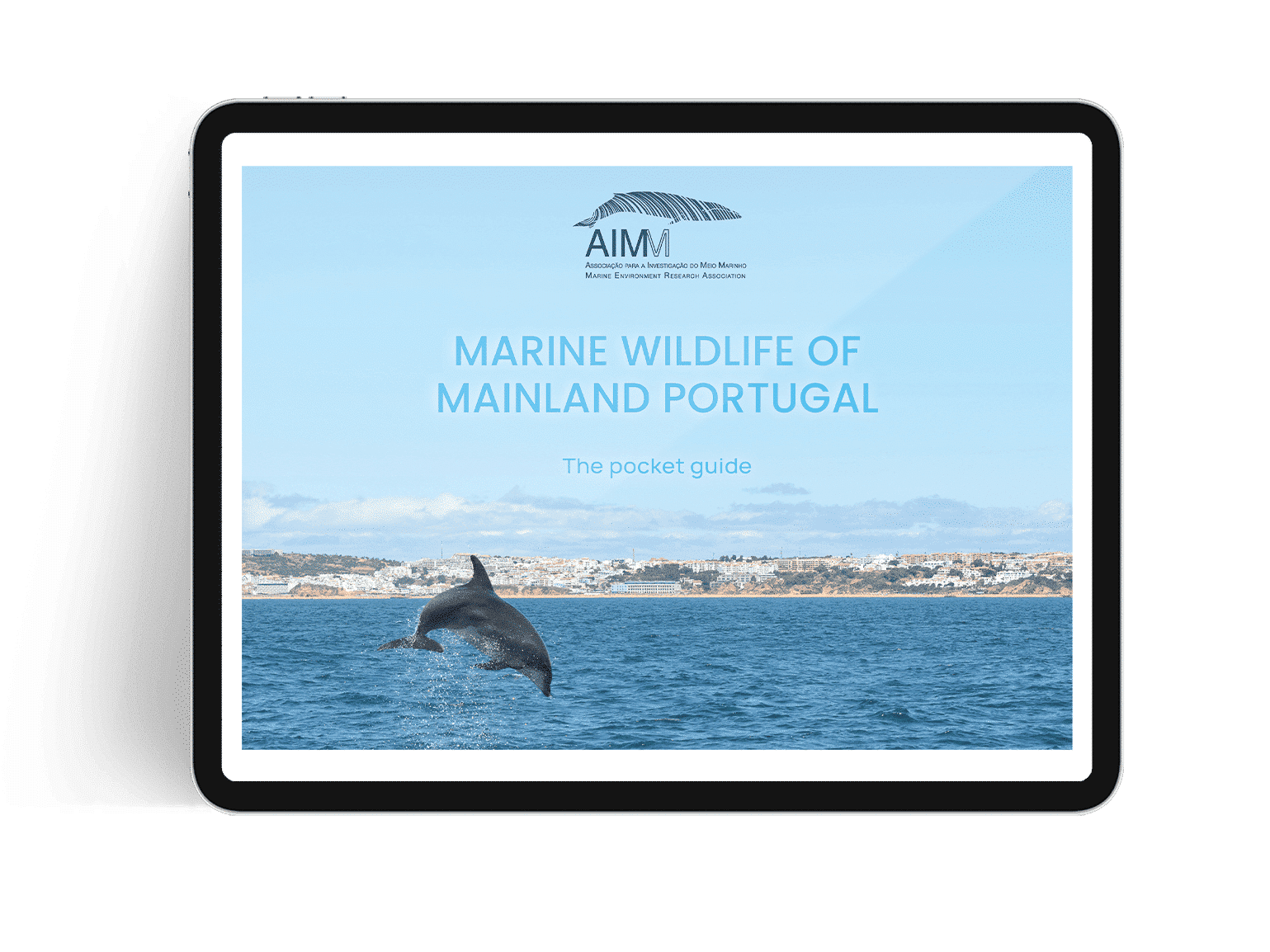 Find out more about the marine megafauna in Portugal with the official AIMM Species Guide.
The Species Guide is a digital guide in English where you'll find various information about the marine species that occur in mainland Portugal. You'll find biological information, behavior, conservation status and much more!
Purchase
Become a Hero of the Oceans!
Purchase the products we have designed for you in our online store and help us to preserve the marine environment.