Scientific illustrations: © 2021 Haruyoshi KAWAI
Weight
Up to 70 kg
Threats
Bycatch, overfishing and pollution.
Behaviour
Fast swimmer, inconspicuous, rarely bow-rides.
Group
Usually small groups of 2 to 8 individuals.
Diet
Fish, cephalopods and small crustaceans.
Conservation Status
Mainland PT
Life Span
Up to 24 years
Diving depth
Up to 220m
Diving time
Up to 12 minutes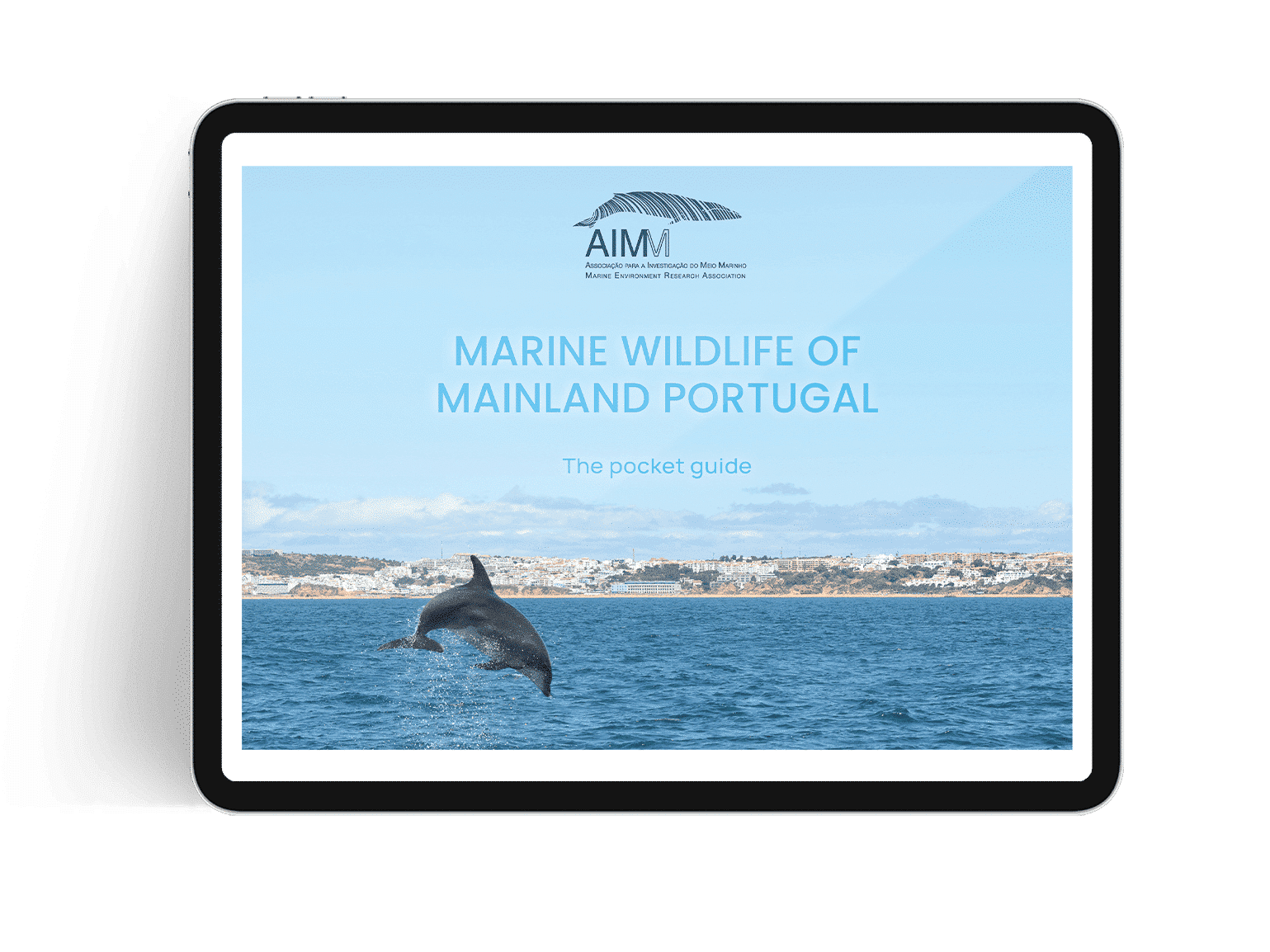 Find out more about the marine megafauna in Portugal with the official AIMM Species Guide.
The Species Guide is a digital guide in English where you'll find various information about the marine species that occur in mainland Portugal. You'll find biological information, behavior, conservation status and much more!
Purchase
Become a Hero of the Oceans!
Purchase the products we have designed for you in our online store and help us to preserve the marine environment.