Threats
Bycatch and pollution.
Behaviour
Some populations resident while others migrant, the latter travel south in the winter.
Diet
Small fish, invertebrates and eggs.
Conservation Status
Europe
In Portugal
Likely most abundant seagull during autumn and winter periods. Small breeding population in Berlengas archipelago.
Breeding
Nests made out of heaps of grass, seaweed, lichen, feathers and other materials, at ground level, in the coasts of Northwestern Europe.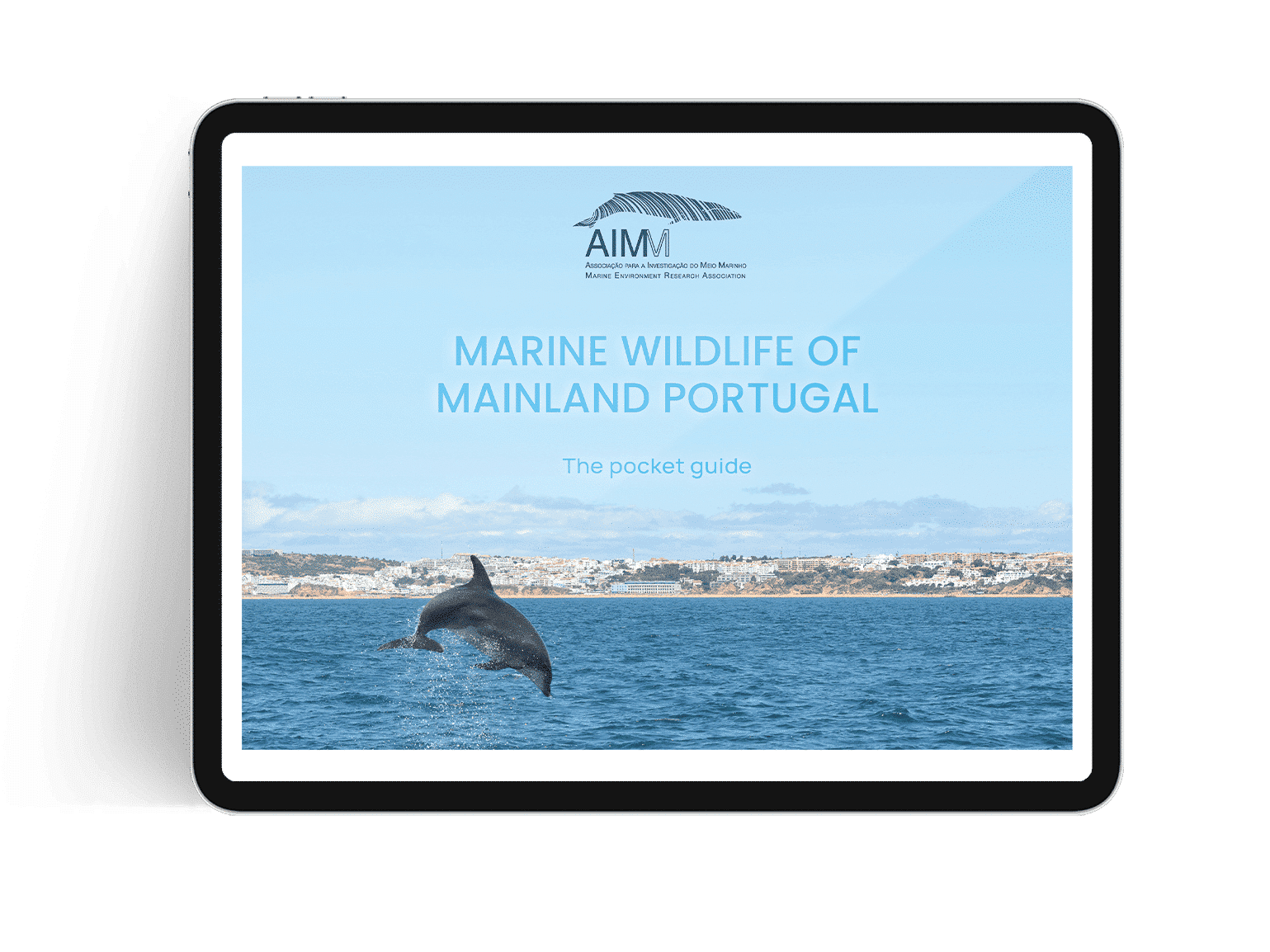 Find out more about the marine megafauna in Portugal with the official AIMM Species Guide.
The Species Guide is a digital guide in English where you'll find various information about the marine species that occur in mainland Portugal. You'll find biological information, behavior, conservation status and much more!
Purchase
Become a Hero of the Oceans!
Purchase the products we have designed for you in our online store and help us to preserve the marine environment.