Threats
Bycatch and pollution.
Behaviour
Strictly marine species. Fishes by plunge-diving from large heights.
Conservation Status
Europe
In Portugal
Common winter visitor (Oct. – Mar.), immatures stay all year round.
Breeding
Nests in large colonies on cliffs and offshore islands, sometimes on the mainland, in Scandinavia, Iceland, UK and Northern France.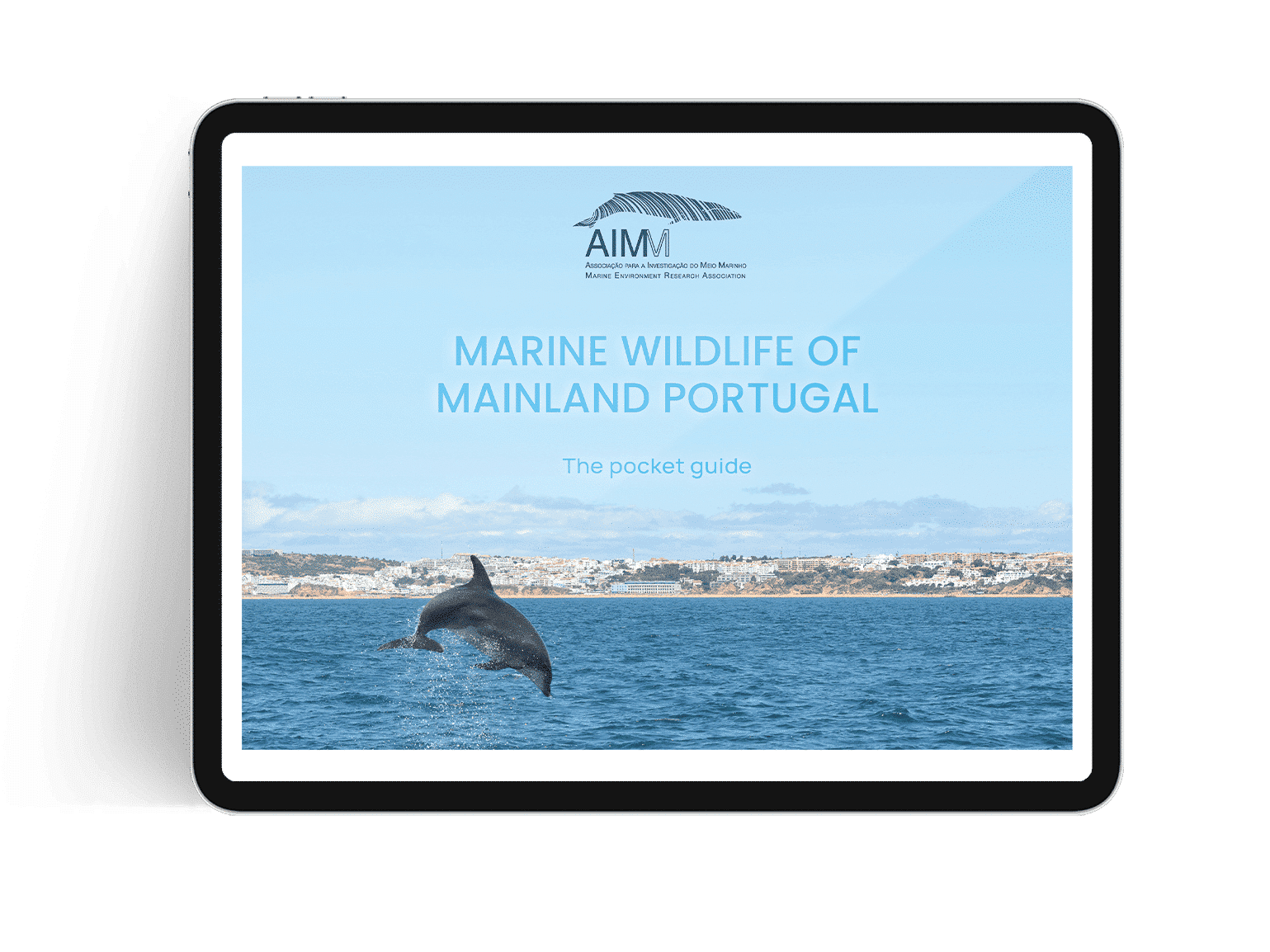 Find out more about the marine megafauna in Portugal with the official AIMM Species Guide.
The Species Guide is a digital guide in English where you'll find various information about the marine species that occur in mainland Portugal. You'll find biological information, behavior, conservation status and much more!
Purchase
Become a Hero of the Oceans!
Purchase the products we have designed for you in our online store and help us to preserve the marine environment.