Threats
Bycatch and pollution.
Behaviour
Mainly coastal and migratory in the northern part of range. Surface dives for fish.
Diet
Fish, small shrimp and marine worms.
Conservation Status
Europe
In Portugal
Present all year round, but mostly in the autumn passage (Sep. – Oct.). Small wintering population on coastal areas.
Breeding
Nests are made of shallow scrape on raised, open sand, gravel or mud elevations scattered around Europe.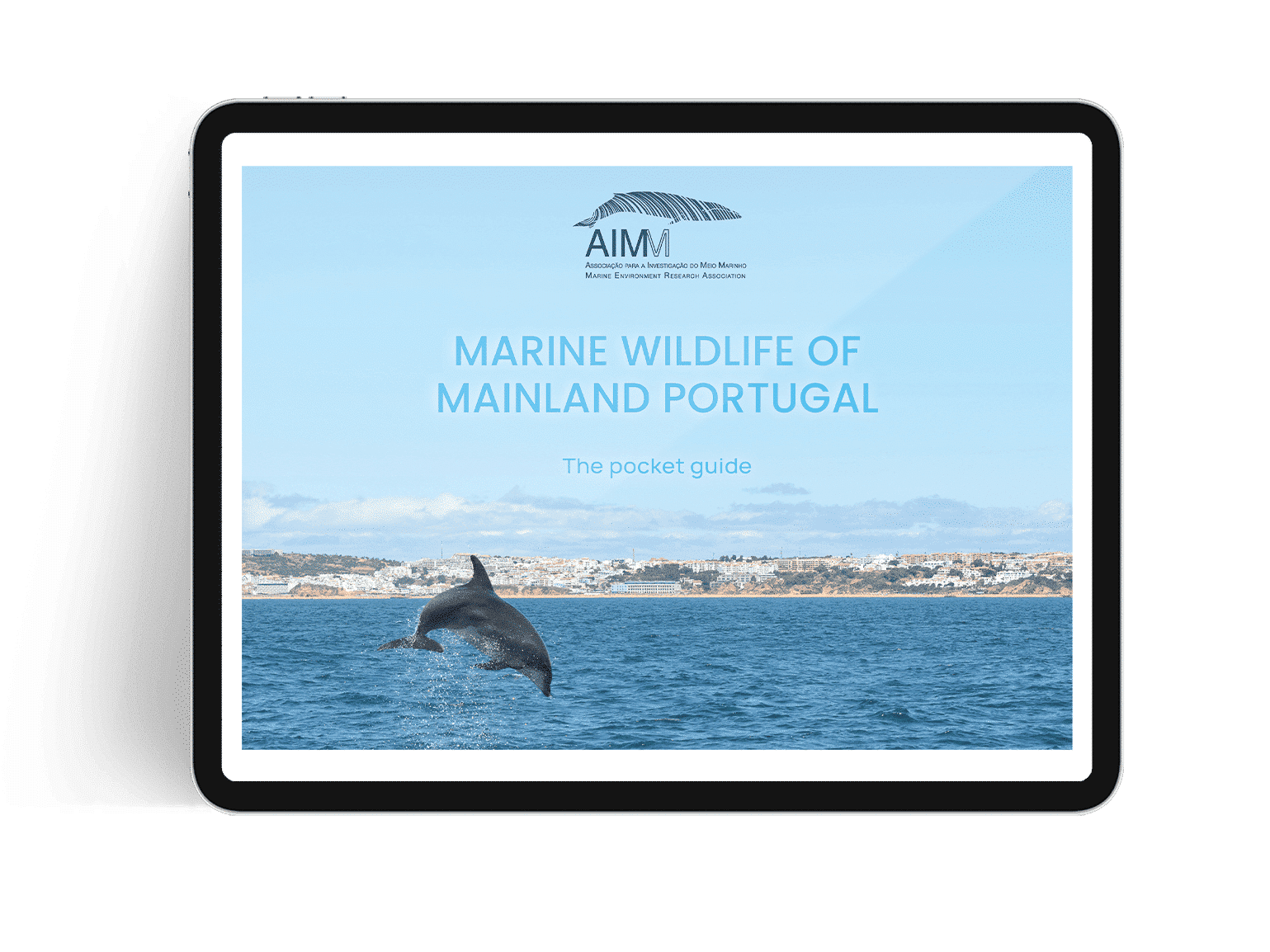 Find out more about the marine megafauna in Portugal with the official AIMM Species Guide.
The Species Guide is a digital guide in English where you'll find various information about the marine species that occur in mainland Portugal. You'll find biological information, behavior, conservation status and much more!
Purchase
Become a Hero of the Oceans!
Purchase the products we have designed for you in our online store and help us to preserve the marine environment.