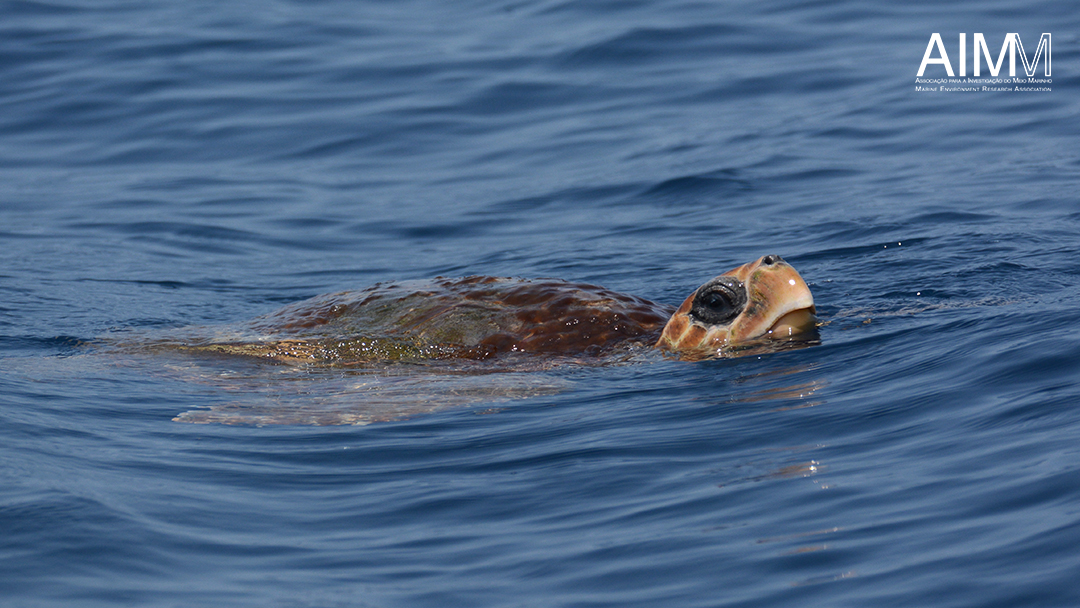 Castro, J., Hughes, A.P., Cid, A., Patrício, A.R., Laborde, M.I. & Matos, F.L. (2023). First long-term study of live observations of loggerhead and leatherback turtles in southern Portugal with relevance for conservation. 𝘈𝘲𝘶𝘢𝘵𝘪𝘤 𝘊𝘰𝘯𝘴𝘦𝘳𝘷𝘢𝘵𝘪𝘰𝘯: 𝘔𝘢𝘳𝘪𝘯𝘦 𝘢𝘯𝘥 𝘍𝘳𝘦𝘴𝘩𝘸𝘢𝘵𝘦𝘳 𝘌𝘤𝘰𝘴𝘺𝘴𝘵𝘦𝘮𝘴, 1– 7. https://doi.org/10.1002/aqc.3991
Our new paper got published last month!
We are happy to be part of the scientific advancement for sea turtles, with this new research study case. This research was led by our researchers Joana Castro and André Cid, in collaboration with four other marine researchers.
To develop the limited information on loggerhead turtles (𝘊𝘢𝘳𝘦𝘵𝘵𝘢 𝘤𝘢𝘳𝘦𝘵𝘵𝘢) and leatherback turtles (𝘋𝘦𝘳𝘮𝘰𝘤𝘩𝘦𝘭𝘺𝘴 𝘤𝘰𝘳𝘪𝘢𝘤𝘦𝘢), Joana C. and André C. helped the research by providing data collected during surveys aboard AIMM's research vessel Ketos, between 2016 and 2022. This data provided crucial information about the loggerhead and leatherback turtle populations along the southern coast of Portugal. It confirmed the recurrent presence of loggerhead turtles in the study area, with a higher frequency of sightings in May and June. However, leatherback turtles were only occasionally sighted in certain years.
By understanding their habitat preferences, conservation efforts can be better targeted to protect these vulnerable species and can help to improve interactions between turtles and human activities in the region. Knowing where and when these two species of sea turtles are located, can be an opportunity to lead the implementation of specific measures such as highlighting potential hotspots for turtle bycatch.
Furthermore, this study will help to reduce the lack of information and will help the scientific community to understand more about these two species, in this area. 
To conclude, this study will help mitigate the threats on loggerhead and leatherback turtles, ensuring the long-term survival of these magnificent creatures!